Black Friday is the best time of year to get deals, bundles, discounts and more on your favourite tech. Though we were not expecting to see much from the Meta Quest 2 in 2022 year following a $100/£100 price hike just a few months ago, both Meta and third-party retailers offered tempting deals on the standalone VR headset during the sale extravaganza.
Though the Black Friday fun has ended for now, like clockwork, it's set to return in 2023. Read on to find out what to expect from Quest 2 deals at the next big shopping event.
For more on Black Friday bargains, take a look at what to expect from Black Friday. We've also got a selection of the best Quest 2 games and best Quest 2 accessories once you've picked up the headset.
When is Black Friday 2023?
With Black Friday 2022 now in the rearview, it's time to focus on next year's shopping extravaganza. Black Friday 2023 is confirmed to take place on Friday 24 November 2023, so mark your diaries now and head back here for the best Quest 2 deals nearer to the time.
What was the best Black Friday 2022 deal for the Quest 2?
To give you an idea of what to expect from Black Friday 2023, let's look at the top deal of Black Friday 2022.
The best deal came from Meta itself, offering a limited-time deal on the Quest 2 with not only money off the headset but two free games to further sweeten the deal. If you were on the hunt for the 128GB model then you could expect savings of $50/£50, bringing the price down to just $349.99/£349.99. There was a larger $70/£70 saving on the 256GB model that brought the price down to a tempting $429.99/£429.99 – only $30/£30 more than the 128GB model's regular RRP.
If that wasn't enough to tempt prospective buyers, Meta further sweetened the deal by bundling two of its most popular titles: Beat Saber and Resident Evil 4 VR. Beat Saber had admittedly been available with Quest 2 purchases for some time, but Resident Evil 4 VR was a new addition specific to this limited time sale.
Considering Beat Saber usually retails at $30/£23 and Resident Evil at $40/£30, you were bagging $120/£102 in savings on the 128GB model and $140/£122 if you opted for the larger 256GB model.
While it's not certain that Meta will offer something similar in 2023, it does tend to focus its deals around the Black Friday shopping season.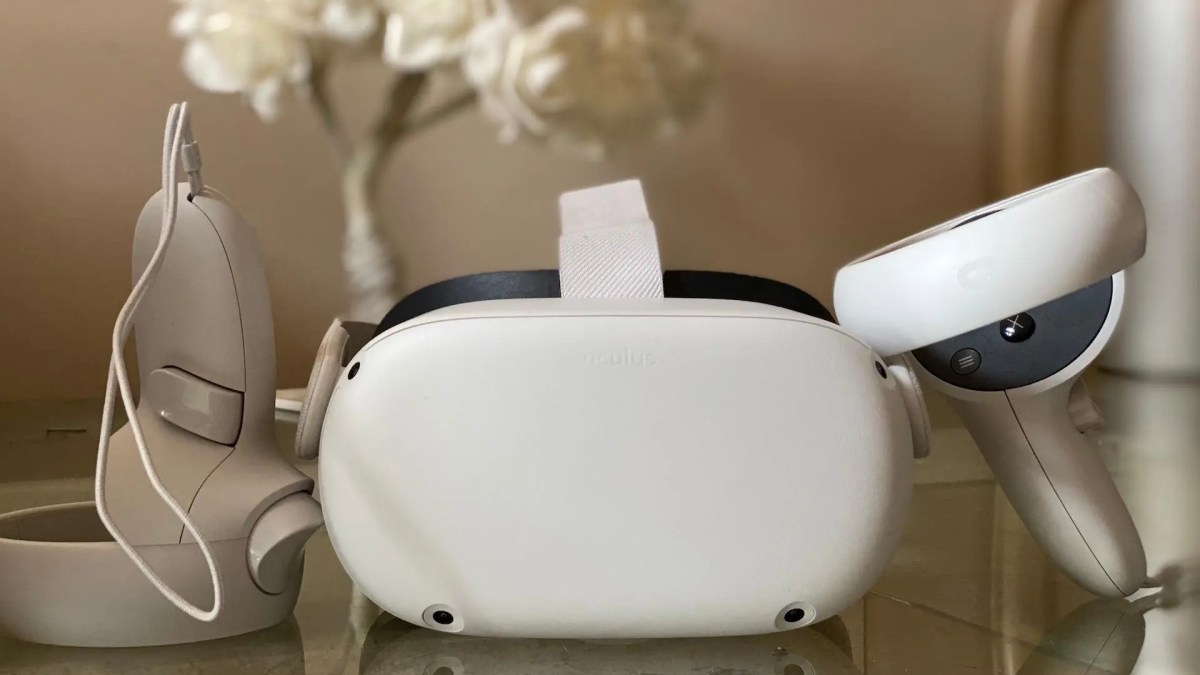 Lewis Painter / Foundry
Oculus Quest 2 live price tracker
We're also tracking the price of the Oculus Quest 2 in real-time at various retailers, so if you see it for less than its $399/£399 RRP, you'd better act fast!