Black Friday is one of the best times to buy a drone as you'll typically pay less than any other time of the year.
The day itself has arrived, but retailers seem to consider the entire week before, and the one after, to be 'Black Friday'.
However, if you have your heart set on buying a drone, it's a good idea not to hang around: these deals won't last for long and often sell out.
While there are plenty of discounts around, DJI has not discounted any of its drones except the original FPV. It is running an "Epic Products, Epic Deals" event, but that is massively overselling it. Only two products – the FPV and Osmo Action 2 – are discounted, and there's only 10% off the FPV.
However, if you were hoping for a bargain on a DJI Mini or Mavic, you can make savings as you'll see below.
If you're not sure whether a particular drone is the right choice or not, it's worth reading our drone buyer's guide to find out what you should look for.
And quite aside from specifications such as flying time and video resolution, you should be aware of the laws about flying drones in your country. Because of potential danger and also privacy issues surrounding the on-board cameras, there are strict rules governing where and how you fly a drone.
Size and weight plays a part, too, with sub-250g drones generally offering the biggest freedom in where you can fly, and not requiring expensive pilot training courses. In the UK you still need to register even these lightweight drones, for example.
You can find hundreds of hand-picked offers in our Black Friday tech deals roundup.
Best Drone Deals in the US
Best Drone Deals in the UK
DJI Mini 2 Fly More Combo
From: Drones Direct
Was: £549
Now: £489.99 (£59 off)
DJI's Mini 2 shoots 4K video at up to 30 frames per second and weighs less than 250g, so can be flown in more places than heavier drones.

This is the Fly More Combo bundle, and there's £59 off with this deal.
Holy Stone HS720E 4K drone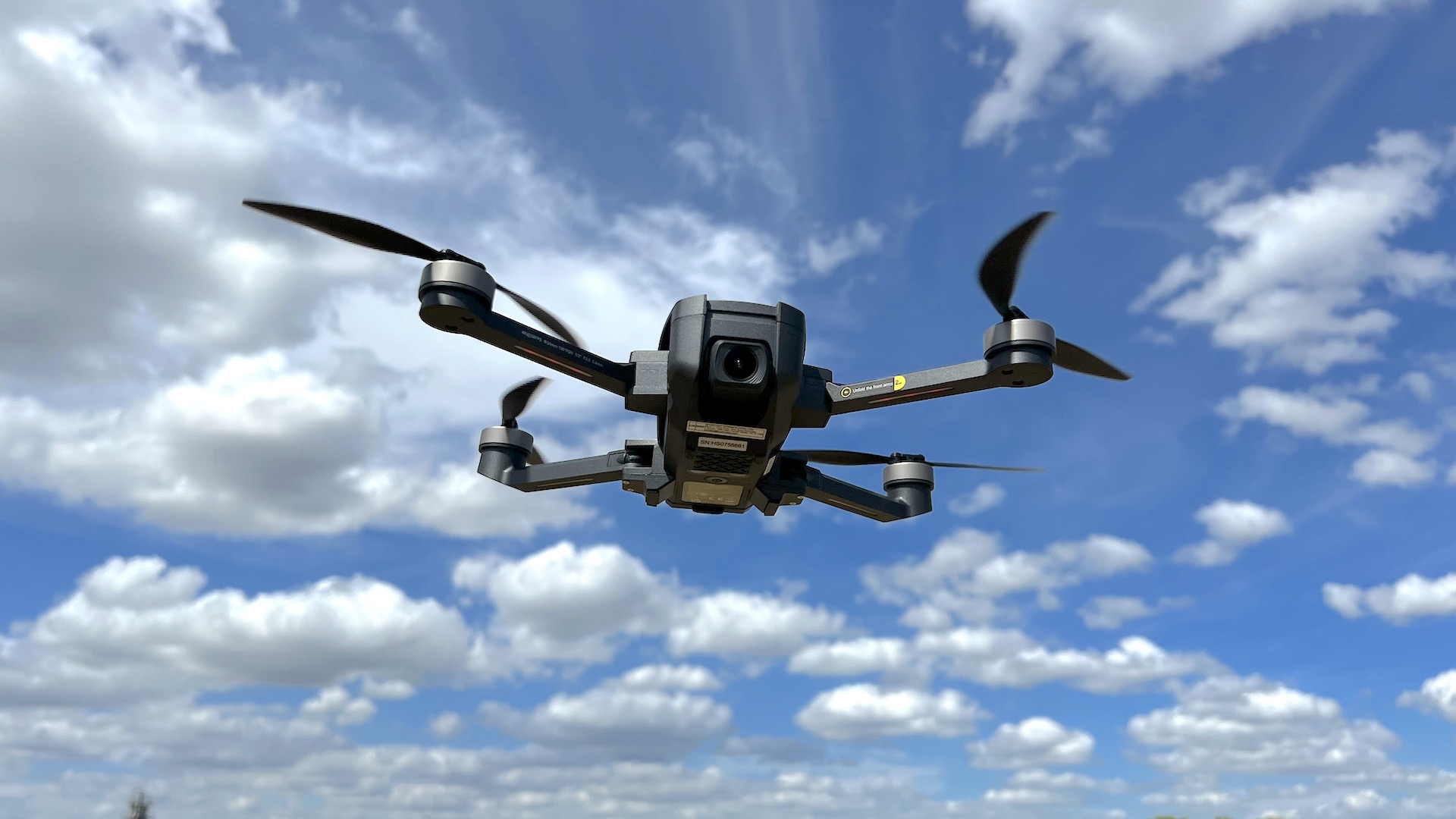 From: Amazon UK
Was: £299
Now: £219.99 (£80 off)
Holy Stone may not be as well known as DJI, but if you're on a tight budget and want 4K aerial video, the HS720E could be an option, especially as there's currently £60 off.

Plus, you can tick the box beneath the price to get a further £20 off.

Read our full HS720E review for more about the drone.
DJI FPV Combo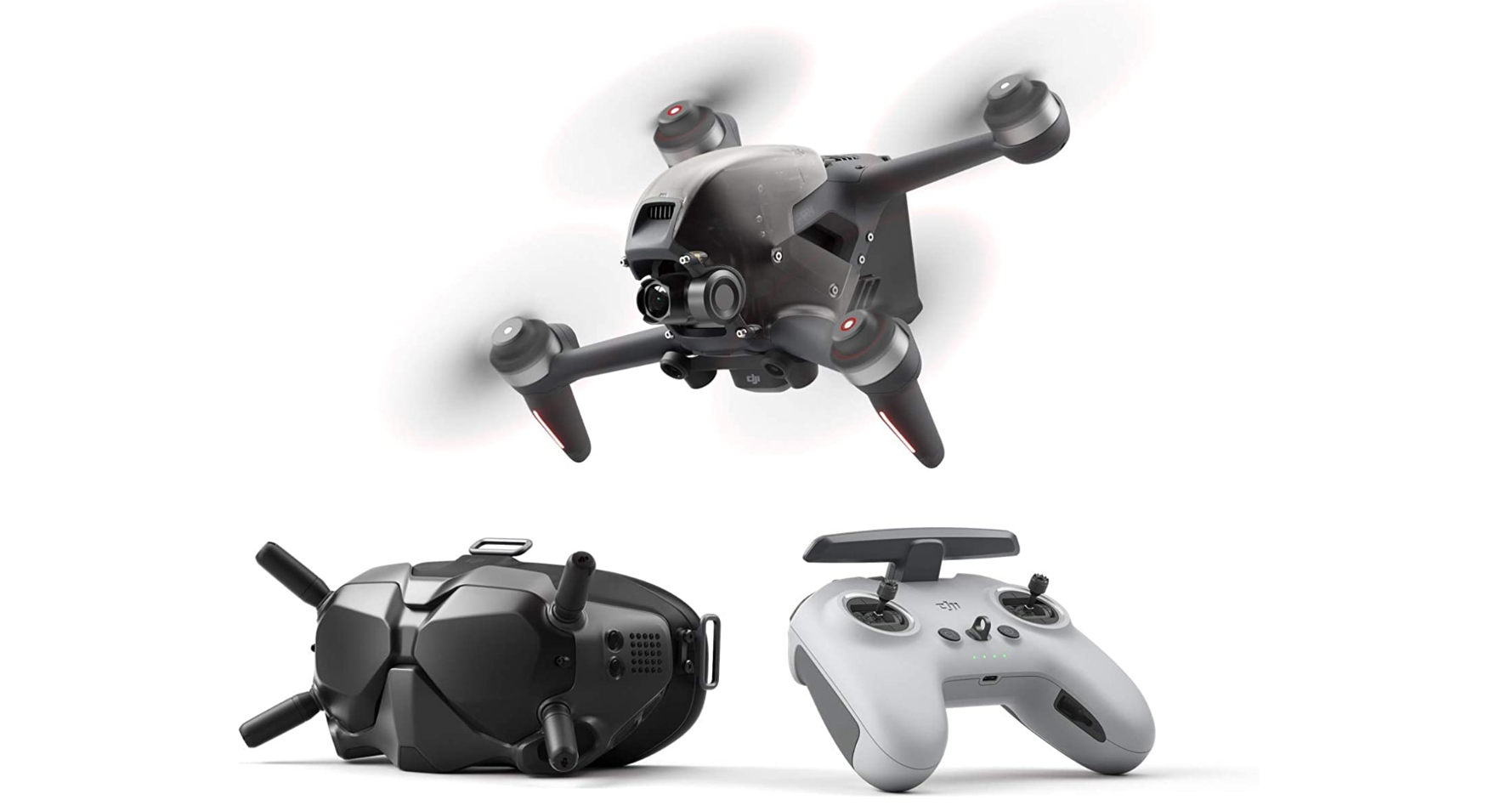 From: Amazon
Was: £1249
Now: £789 (37% off)
This 'combo' bundle includes DJI's FPV drone, the DJI FPV Goggles V2 headset and remote controller. Note that this isn't DJI's new Avata FPV drone: it's the original.

With 37% off for Black Friday it's quite a lot more affordable than the Avata, too.
Where to look for drone deals
If the deals you see above are out of stock, or just not quite what you're after, then here are some of the best places to look for a drone at a great price.
UK
US