There's a festive new addition to the Philips Hue range, just in time for Christmas. Signify, which owns the Philips Hue brand, has announced a set of string lights called Festavia which you can wrap around your Christmas tree, deck your halls, or hang along the banister rail of your stairs.
Wherever you decide to put them, the Festavia can provide a multi-coloured glow from its 250 LEDs which are spread out along a 20m wire.
As you might expect, they differ from regular string lights because you can control them from the Hue app, adjusting brightness, colour and turn them on and off without having to crawl under the Christmas tree.
The LEDs aren't individually customisable, because that just wouldn't make sense. Instead, there are a few options: you can set them to produce a gradient from one colour to another along the entire length (the Linear style) or use a brand new Scattered style which sets up to five colours randomly along the length, more akin to traditional coloured festive lights.
Colours are one thing, but so you don't miss out on the twinkling that you get from traditional festive lights, there there's a new Sparkle effect you can select in the app. Alterrnatively, you can use the existing Candle or Fireplace effects for a flicker effect.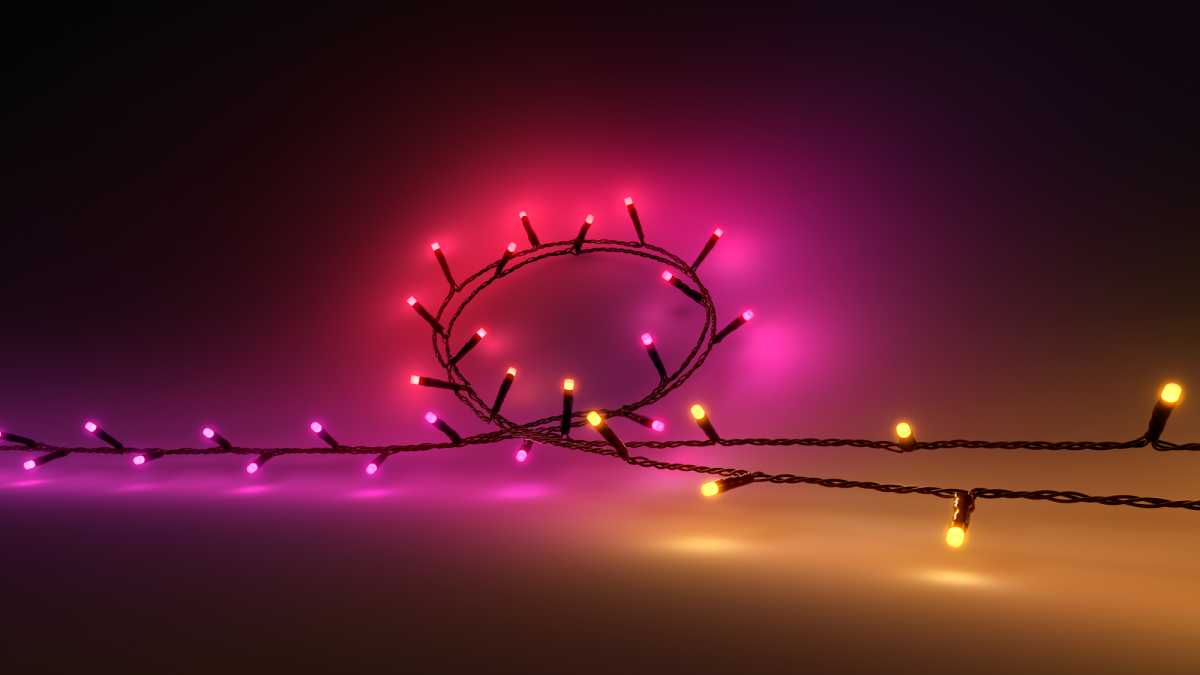 Signify / Philips Hue
The Festavia can join other Hue lights in the room if you want it to be part of a larger lighting effect, and it can also dance to your tune when you use Spotify or Samsung SmartThings to play music, flashing, dimming and brightening in time with songs.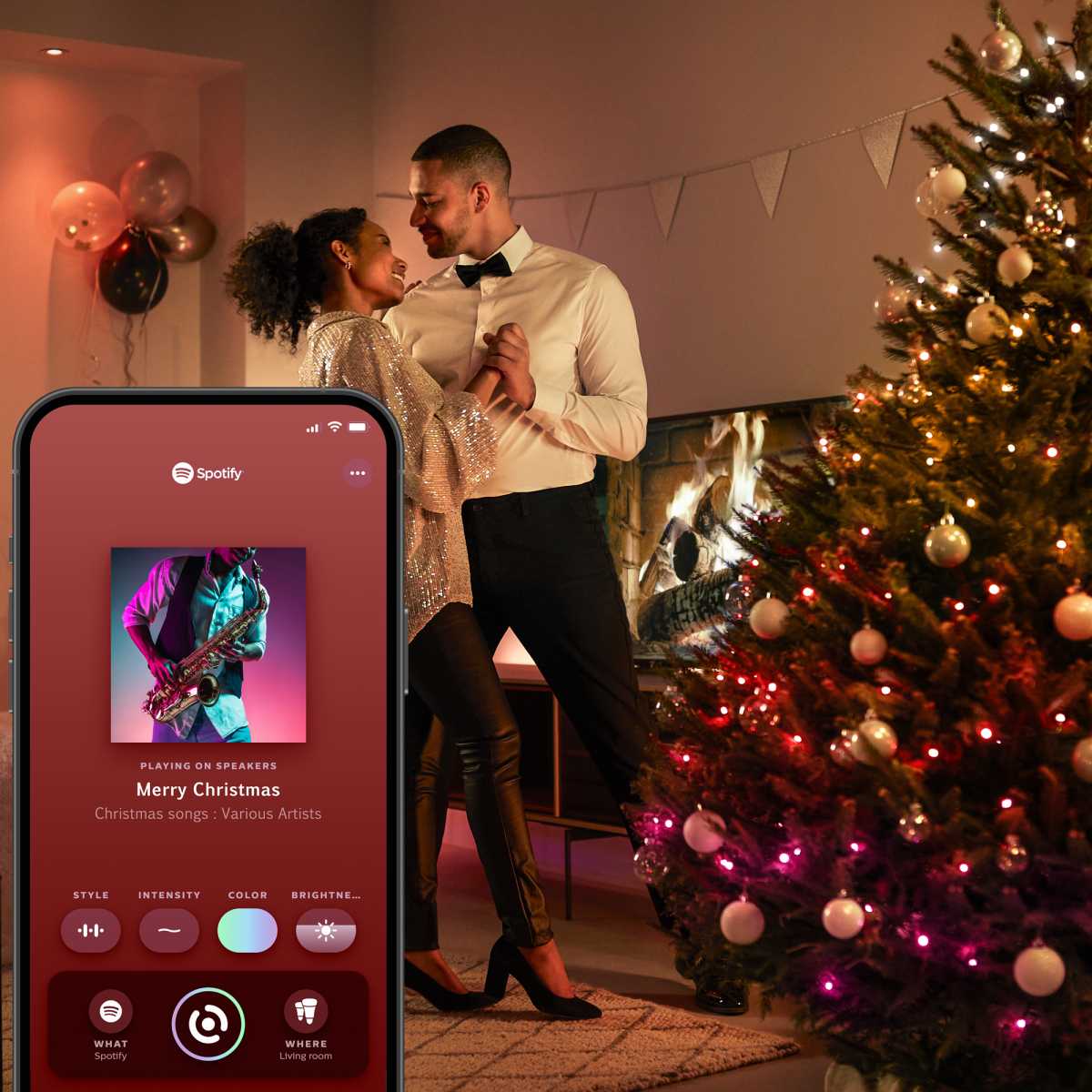 Signify / Philips Hue
You can buy the Festavia string lights from 15 November and, as you can probably guess, they're a bit more expensive than standard Christmas tree lights.
They cost £139.99 and are available only from the Philips Hue website. You can find out about other new Hue lights, too.
There's a chance that the Festavia might be cheaper on Black Friday, as Philips Hue hasn't started its sale yet. But brand new products tend not to be discounted, so we'll just have to wait and see.
Related stories