Dell released its first ever laptop way back in 1989. The company has come a long way since then, and it remains one of the leading laptop manufacturers despite fierce competition.
With such a strong brand, it's no wonder you're keen to buy a Dell laptop. The question is which of Dell's many laptops you should buy. With seven main ranges, and a variety of different models in each, it isn't a simple question to answer.
Our aim here, though, is to help simplify that choice by explaining what each range offers and who it's aimed at. By the time you're finished reading, you should have a very good idea which Dell laptop will suit you – including your budget the best.
You'll also find a selection of retailers – including Dell of course – where you can buy these laptops in the US and UK.
So, without further ado, here's your comprehensive guide to buying a Dell laptop in 2022.
Dell XPS
XPS (eXtreme Performance System) is arguably the best-known of all Dell's laptop lines, and with good reason. Among consumer-focused devices, XPS aims to deliver the absolute best performance alongside a sleek design and premium user experience.
Almost all of the company 2022 laptops are equipped with 12th-gen Intel CPUs, but XPS devices regularly combine them with a flagship discrete GPU from Nvidia. Performance is often a highlight as a result, but Dell takes great care not to sacrifice design or display to get there.
With options for high-resolution 13in, 15in and 17in displays (some of which are touchscreens) and even a 2-in-1 model that can convert between a laptop and tablet (just like Microsoft's Surface Pro), Dell's XPS line offers a lot of flexibility. However, you will pay for the privilege, with most devices costing at least $1,000/£1,000.
Our top pick: XPS 15
Put simply, the XPS 15 is the best 15in laptop you can buy.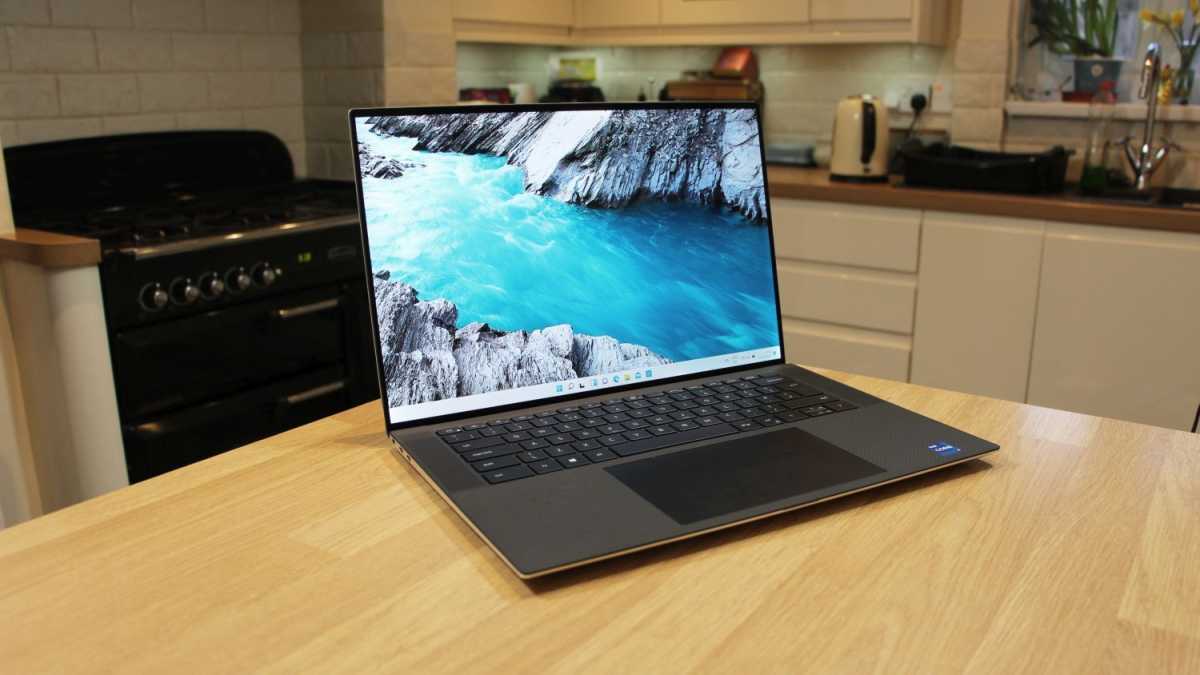 Mike Jennings / Foundry
It combines excellent performance with a great display and a superb keyboard, all while maintaining the stunning design for which XPS is known. Despite the fact this is a thin and light laptop, the XPS 15 still feels robust enough, although you will sacrifice some ports and battery life compared to a thicker, heavier laptop.
But with great speakers and fast charging, it's a great choice if your budget allows.
Dell Inspiron
But what if you don't need the absolute best laptop around? The Inspiron line is pitched as an affordable alternative to XPS that's still great for everyday tasks such as email, web browsing, photo editing and entertainment.
You still get a powerful Intel CPU, which is often paired with integrated graphics, meaning these aren't really laptops for playing games. They tend to have less RAM and storage than XPS models. There are four screen sizes, although these typically have Full HD resolution or below and there's no 17in model.
However, these are compromises that many consumers will be willing to make when considering how much money you can save compared to the equivalent XPS. Even at full price, some Inspiron devices cost little over $300/£300. It's possible to spend up to five times that on an Inspiron, but that's by no means necessary for most people.
Our top pick: Inspiron 14 2-in-1
If you want flexibility and versatility from your laptop, the Inspiron 14 2-in-1 delivers it in spades, performing well as a regular laptop and turning into an entertainment device, thanks to a 360° hinge.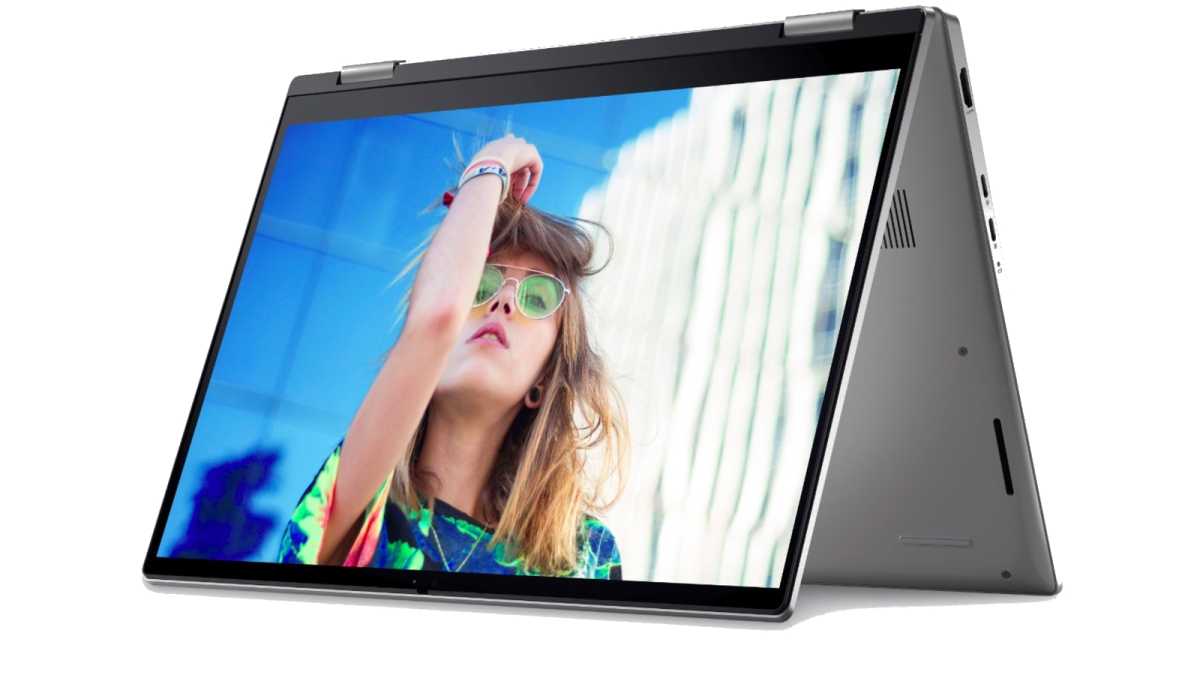 Dell
It has a 14in, Full HD touchscreen, and there's a choice of Intel 12th-gen or AMD Ryzen 5000 Series CPUs.
There's nothing particularly remarkable about the Inspiron 14 2-in-1, but it gets the job done, looks good and is a sensible price.
Dell Latitude
Dell made its name by selling PCs and laptops to businesses, and the Latitude is the range of laptops best suited for work use, whether working in an office, at home, or both.
Latitude laptops can be powerful, but they differ from XPS in their increased focus on security, connectivity and durability.
In general, Latitude devices need to last a long time but remain secure enough to handle important or sensitive information from anywhere. A cutting-edge design, top-tier display or streamlined port selection aren't necessary here.
However, that doesn't mean Latitude devices are affordable. While they have a similar starting price to XPS, many models cost more than $2,000/£2,000.
Dell also sells Chromebooks under the Latitude brand, but they're much more expensive than your average Google Chrome OS device.
Our top pick: Latitude 7430
The 7430 is one of the less expensive options in the Latitude range.
Dell
This 2022 version is equipped with Intel's 12th-gen processors (i5 or i7), Intel Iris Xe integrated graphics and 16GB of RAM, all of which means great performance.
Just above the 14in Full HD display, you'll with a Full HD webcam. Along with dual noise-cancelling mics, this makes the Latitude 7430 is a great option for online meetings. Some models have Windows 10 Pro pre-installed, but you can easily upgrade to Windows 11 Pro for free.
Dell Vostro
Not all businesses need high-end laptops. The Vostro is a more cost-effective alternative, which can suit small and medium-size companies. But these still aren't budget laptops by any means.
In general, performance is similar between equivalent Latitude and Vostro models. But the latter tends to make some design sacrifices, whether it's a lower quality screens or a less durable build.
All of this means Vostro laptops aren't designed to last as long as Latitude. But if you're running a business from home or only have a few employees, they are a solid option.
Our top pick: Vostro 3525
The Vostro 3525 is regularly discounted, making them even more appealing to business users.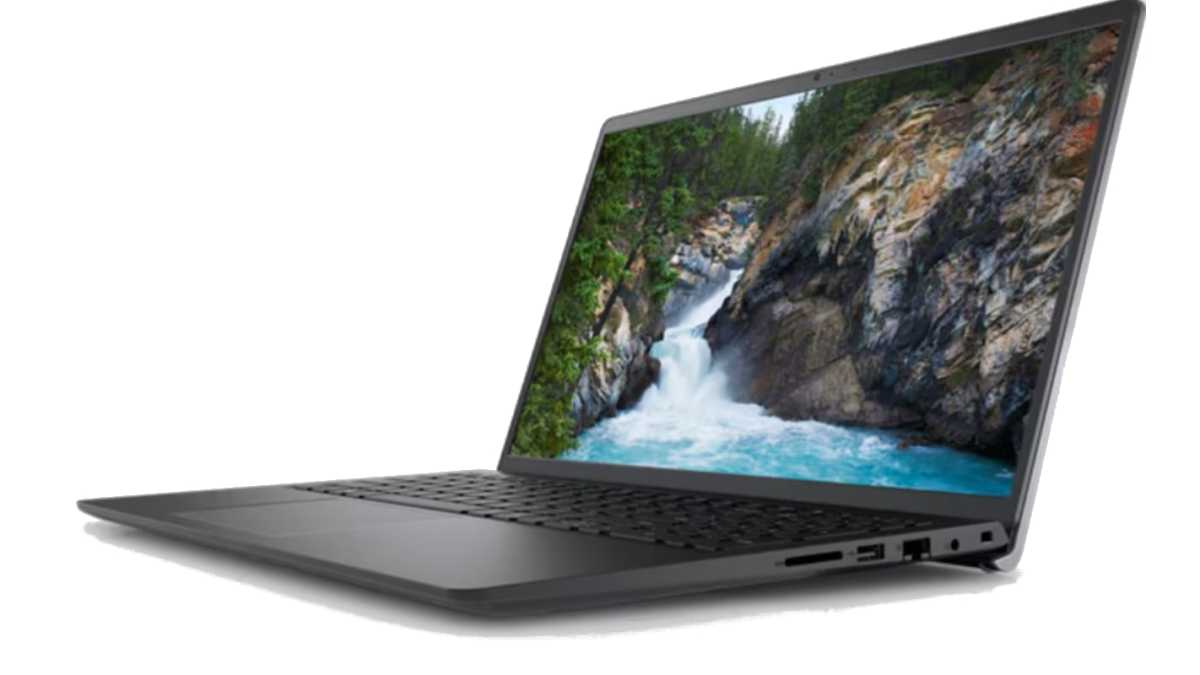 Dell
Unlike most of Dell's other laptops, you'll only find AMD processors in a Vostro laptop, specifically CPUs from the Ryzen 5000 Series. That means you get AMD Radeon integrated graphics, and there's still 16GB of RAM on most models, which should be plenty for even demanding tasks.
It's one of the larger laptops in the Vostro range with a 15.6in Full HD display, although it does mean there's room for a separate number pad next to the keyboard.
Other features of note include storage up to 512GB and lots of ports, including USB-C, USB-A, HDMI and even Ethernet for plugging in a network cable. It's not available in the US, so we'd recommend the Vostro 3520 if you're based there.
Alienware
Dell bought Alienware back in 2006, and it's been the company's premium gaming hardware brand ever since. Its purpose is simple: to provide the absolute best gaming experience possible on a laptop.
Performance is a key factor, with 12th-gen Intel CPUs usually paired with Nvidia's RTX 30 Series GPUs and at least 16GB of RAM. But most devices also have an advanced cooling system, which is crucial to avoid overheating during long gaming sessions.
This is also where you'll see the highest quality displays on any Dell laptop, with up to 4K resolution and up to 360Hz refresh rate.
As you might expect, a thin-and-light design isn't what you'll find. Alienware laptops are typically heavy and bulky devices, although that does mean there's room for lots of ports.
It's possible to get an Alienware laptop that doesn't break the bank, but most aren't suitable for those on a budget.
Our top pick: Alienware x17 R2
You can spend a lot less and get a great Alienware laptop, but the x17 R2 is the best that Dell makes right now.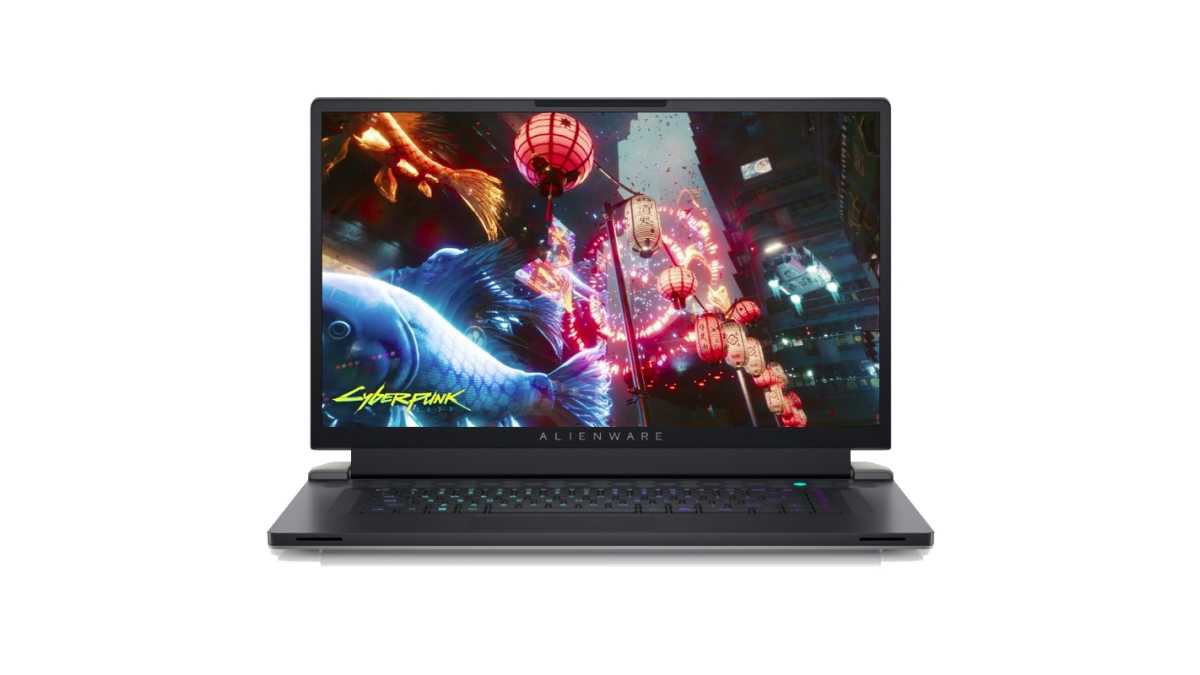 Dell
As the name suggests, it has a huge 17in, 4K display with 120Hz refresh rate. Power comes from Intel's 12th-gen Core i9 CPU and the Nvidia RTX 3080 discrete GPU, plus no less than 32GB of RAM and a 1TB SSD.
A bulky design means there's loads of room for ports and an advanced cooling system, alongside customisable RGB lighting and an incredible 330W charger for that 87Wh battery.
If this isn't the ultimate gaming laptop, it's not far off.
Dell G-Series
If you're more of a casual gamer or can't justify the steep prices of Alienware laptops, the G-Series is for you.
G-Series devices take more of a no-frills approach, delivering a solid core gaming experience without most of the extra features. Expect a powerful CPU and discrete GPU, Full HD displays up to 165Hz and a large battery, but nothing more advanced.
However, the key advantage of the G-Series compared to Alienware is that they're also realistic options for everyday use. With a much more portable design and less distinctive aesthetics, they could easily blend in with consumer-focused devices.
But even the cheapest laptops in the G-Series can't be considered affordable, while you can spend up to $2,100/£1,900 on the latest and greatest.
Our top pick: G15
The G15 was only introduced in 2021, but the device has quickly established itself as one of the go-to gaming laptops.
Dell
Unlike most Dell laptops, the latest model lets you choose between the latest Intel or AMD CPUs, and you still get a very capable RTX 3060 GPU alongside both. With at least 16GB of RAM and 512GB of SSD storage, performance will only be an issue for the most dedicated gamers.
It certainly doesn't feel like the display has been compromised – it's a 2560×1440 panel with 240Hz refresh rate, meaning your gameplay will look crisp and fluid. There's also a generous 86Wh battery across all models.
Dell Precision
Dell describes its Precision laptops as 'Mobile Workstations' – the ultimate devices for getting work done in a business context.
That might sound very similar to Latitude, but Precision laptops specifically target those with more demanding workloads. This includes people who rely on apps for the likes of graphic design, 3D modelling and video editing.
In those scenarios, the extra performance offered by Precision devices will come in useful. Aside from price, the main trade-off is a chunkier, less portable design, but this will be worth it if you regularly put the CPU or GPU under strain.
Our top pick: Precision 3470
The 3470 isn't the most powerful Precision laptop that Dell makes, but it proves you don't always need to spend top dollar – even for complex tasks.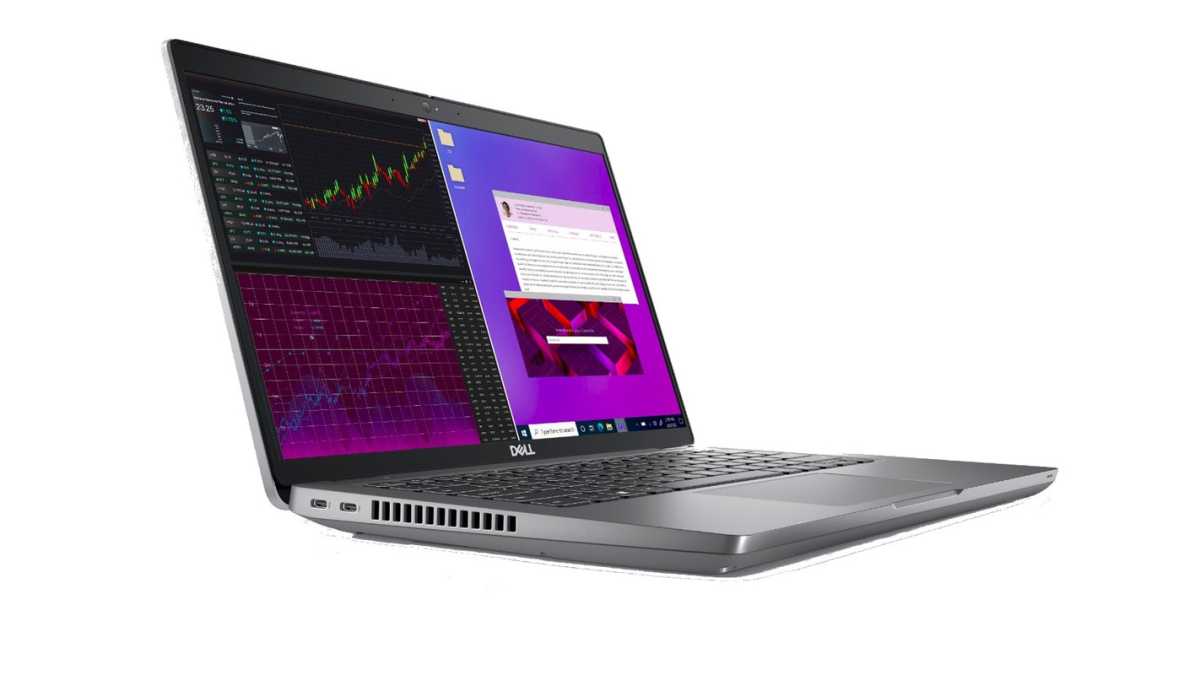 Dell
That includes solid performance from 12th-gen Intel CPUs, and the discrete Nvidia T550 GPU provides a useful boost compared to integrated graphics.
Its 14in display is only Full HD resolution and LCD, but that's still everything most people need from a laptop. Full HD quality is far more impressive on the webcam, which makes for a great video calling experience alongside dual microphones.
With some hefty discounts available if you go direct, the Precision 3470 is a great business laptop that will serve you well for many years.
Where to buy Dell laptops
For each of the categories above, there's a link to the relevant page on the Dell website. Going direct is the obvious choice, but it's by no means your only option.
Here are the other places in the US to buy a Dell laptop:
In the UK, you can buy Dell laptops from the following retailers:
Related stories