The original Oppo Find N is one of the most impressive foldable devices we've encountered, making it an even bigger shame that it only launched in China.
Now the company is preparing its sequel, which we think could be revealed next week. So will you be able to get your hands on one of these and if so, what will it offer? Here's all we know so far about the Oppo Find N2.
When will the Oppo Find N2 be released?
There's no official launch date for the Oppo Find N2 at the time of writing, but we're pretty sure we'll see the phone revealed at Oppo's annual Inno Day event, which is now confirmed to take place on 14 December, with a virtual event that kicks off on the Oppo website at 8am GMT / 3am ET / 12am PT.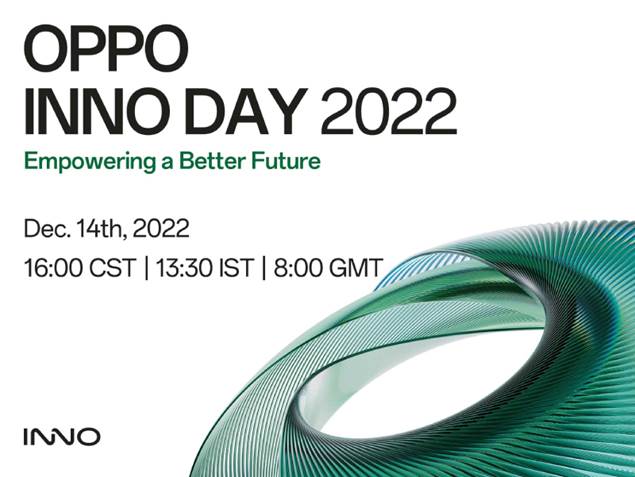 Oppo
We might not see the phone arrive that day exactly though. While the original Find N was unveiled at Inno Day last year, it came on the second day of the event. If the same pattern holds this year we'd expect the Find N2 – and its rumoured clamshell Find N2 Flip sibling – to arrive on 15 December instead, which is exactly what at least one leaker has predicted.
We still don't know if it will make it outside of the Chinese market, although there is hope. When Oppo launched the mid-range Reno 8 Series in Europe Billy Zhang, president of overseas sales and services, told Tech Advisor that the company's next foldable would "probably" launch in Europe.
How much will the Oppo Find N2 cost?
As with the release date, the pricing remains a mystery. So, we look to the previous model for clues. The Oppo Find N cost ¥7,699, which works out to around $1,055/£920. When you factor in various taxes that are usually applied to imported devices, this puts it in roughly the same ballpark as other foldable devices, such as the following:
We have seen prices rising throughout the tech sector in recent months, mainly due to the fluctuations in currency exchange rates and high inflation being experienced in various countries. There's also the ongoing shortage of processors, energy prices affected by the Russian invasion of Ukraine, and whatever new existential threat the world will come up with next. Bearing these things in mind, the Oppo Find N2 may well be more expensive than the model it replaces.
What features will we see in the Oppo Find N2?
Oppo may not have confirmed any details so far, but we've already seen some detailed leaks regarding the Find N2.
Reliable leaker Digital Chat Station posted on Weibo that the folding smartphone will be powered by a Snapdragon 8+ Gen 1 processor – despite the fact that its successor, the Snapdragon 8 Gen 2, has now been announced.
The post also says that there will be a 7.1in E6 AMOLED internal display running at 120Hz, which would make it the same as the Oppo Find N, and since then he's added that on the outside you'll find a smaller 5.54in display – also a 120Hz E6 AMOLED.
Other than this, Digital Chat Station confirms that the fingerprint sensor on the side-mounted button will return and the new device will live off of a 4520mAh battery. Oppo may also be experimenting with a faux-leather covering for the rear panel, although the post also mentions glass, so we'll have to wait and see which material wins the day. Thankfully, the Find N2 may come in a bit lighter than the hefty 275g of its forebear.
Those specs match up well to what we've seen in screenshots supposedly leaked from a Find N2 handset. They reveal that it will have a 120Hz display, a roughly 4500mAh battery, 12GB RAM, 256GB storage, and a chipset that matches the 8+ Gen 1's performance levels. It also appears to feature the MariSilicon X NPU, Oppo's in-house imaging chip that will help drive AI features on the cameras.
Speaking of which, Digital Chat Station has some predictions about those too. The leaker claims that the Find N2 will feature the same camera as the upcoming OnePlus 11: a 50Mp Sony IMX890 main camera with OIS, a 48Mp IMX581 ultrawide, and a 32Mp IMX709 2x zoom camera. There'll also be a pair of 32Mp selfie cameras, one for each screen.
GSMArena reports that the new device will have ColorOS 13 running on top of Android 13, while the finishes available will be black, white and green (although whether that's leather or glass is unconfirmed).
So, there's quite a bit to go on there, and if the rumours prove true then it won't be long before we find out for sure. Until then, check out our guide to the best smartphones currently available to see what kind of competition the Oppo Find N2 will have to overcome.