The original Oppo Find N is one of the most impressive foldable devices yet, and the newly revealed Find N2 looks to improve on it in almost every way – making it an even bigger shame that it's only launching in China.
The Find N2 is lighter, slimmer, and sleeker than its predecessor, while still packing in a more powerful processor, enhanced cameras, and an upgraded flexible display. Here's all we know so far about the Oppo Find N2 – including whether there's any hope for a launch in the West.
Will the Oppo Find N2 be released worldwide?
Oppo unveiled the Find N2 on the second day of its 2022 Inno Day event on 15 December, alongside its smaller Find N2 Flip sibling.
While the Find N2 is going on sale in China, Oppo confirmed that it currently has no plans to launch the foldable elsewhere in the worldwide.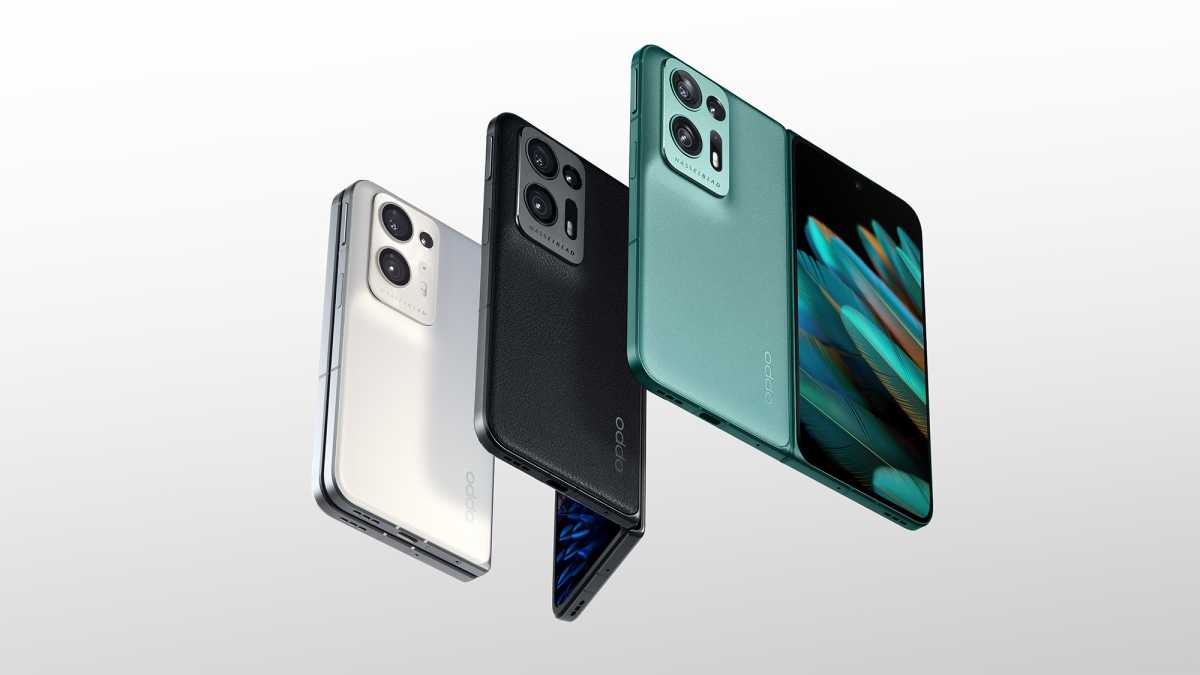 Oppo
There may be some small cause for hope despite that. For one, a company representative told us that Oppo is keeping the Find N2 in China "for now," suggesting that it is open to the idea that plans might change. It may well hinge partly on the success of the Find N2 Flip, which is launching in Europe in early 2023 – if the Flip is a hit, there's a chance the bigger phone could follow.
There are other problems Oppo would have to solve first though. The company was open that part of the reason for keeping the bigger Find N2 China-only is that the international version of its ColorOS software has not yet been optimised properly for a book-style foldable, and that the company is "not yet at the highest standard of overseas software support."
Oppo will have to get its devs in a row before it brings the Find N2 to the international market.
How much does the Oppo Find N2 cost?
With the Find N2 only available in China, we only have Chinese pricing, where it starts from ¥7,999 (roughly $1,150/£930).
That's a small jump up from the Find N, which cost ¥7,699, but is cheaper than two of its key rivals in China, the Xiaomi Mix Fold 2 and Vivo X Fold, both of which cost ¥8,999. For reference, in the West the Samsung Galaxy Z Fold 4 would set you back $1,799/£1,649.
What are the Oppo Find N2 specs and features?
The Find N2 has been upgraded in quite a few ways from its predecessor – already a pretty excellent phone in its own right.
First up is the design. While the overall look of the phone is similar, Oppo has tweaked its construction, primarily to make it much lighter. The Find N2 weighs just 233g – which may sound like a lot, but it's 42g lighter than the Find N, and is even a few grams lighter than the iPhone 14 Pro Max – a standard (albeit enormous) slab phone.
The phone is launching in China in white or green finishes encased in Gorilla Glass Victus, or a black model made with vegan leather.
The folding screen's hinge has been upgraded too. Oppo says the new 2nd-gen Flexion hinge is 67% thinner than last year's, meaning the crease is less visible and harder to notice.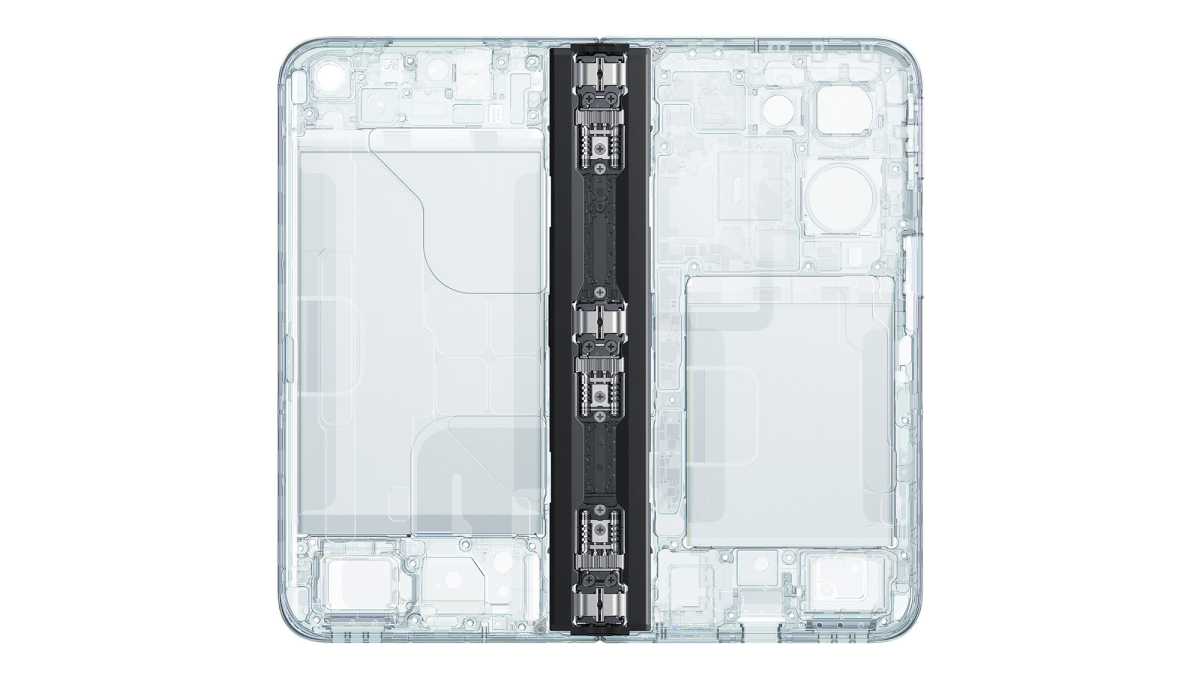 Oppo
As for durability, the company says it's rated for over 400,000 folds – that's 200 folds a day over five years, which should do. Unfortunately there's no IP rating, unlike on the Galaxy Z Fold 4, though Oppo told us that the phone has still been designed to withstand some water, and will at least be fine for use in the rain.
The internal, folding screen is a 7.1in AMOLED with a variable refresh rate from 1-120Hz – about the same as the Find N's, although peak brightness has been improved to 1,550 nits. Meanwhile the outer display is a fraction smaller at 5.54in, but crucially has had the upgrade so that it too can run at up to 120Hz, and has a 47% smaller bezel than before.
As for the chip, the Find N2 has been upgraded from the Snapdragon 888 to the Snapdragon 8+ Gen 1 – despite the fact that its successor, the Snapdragon 8 Gen 2, is now available. Still, the 8+ Gen 1 is only a few months old, and packs plenty of power along with impressive efficiency.
The phone comes in just two configurations for RAM and storage: 12+256GB and 16+512GB.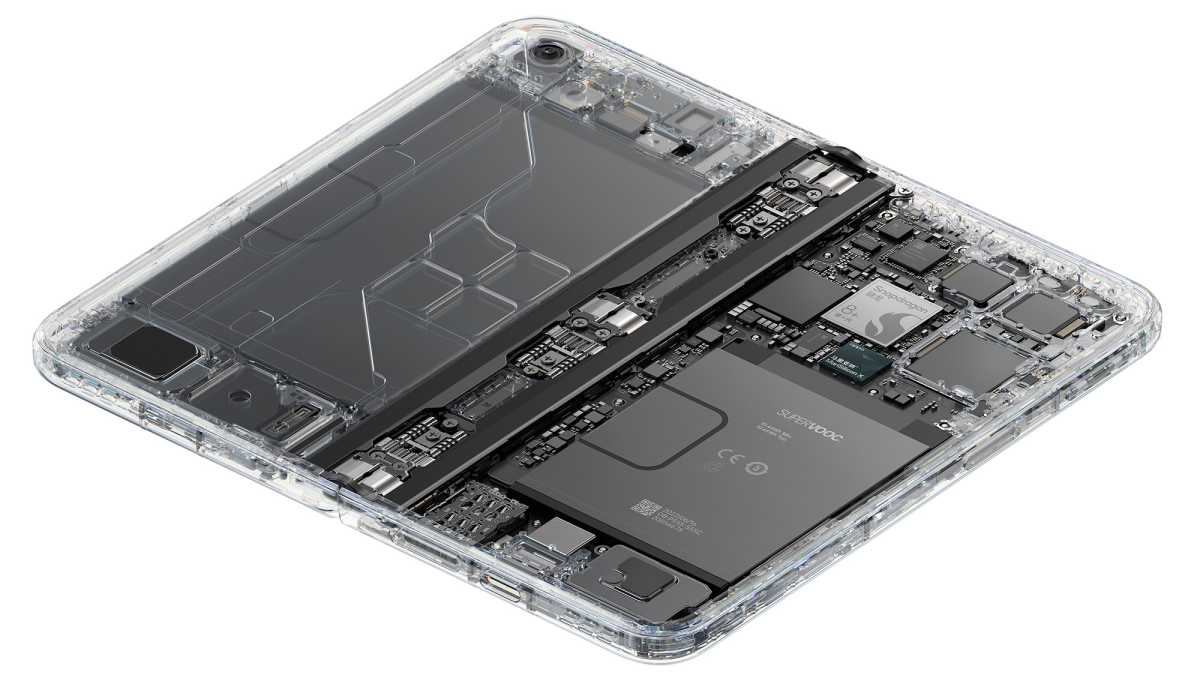 Oppo
The battery is about the same size as before at 4520mAh, but the charging speed has been increased to 67W – apparently fast enough to top the phone up by 37% in just 10 minutes. Curiously, it seems to have lost the wireless charging that last year's model packed.
Finally, there's the cameras. This is where Oppo has delivered the biggest overhaul, with a new triple rear camera setup: : a 50Mp, f/1.8 Sony IMX890 main camera with OIS; a 48Mp, f/2.2 IMX581 ultrawide; and a 32Mp, f/2.2 IMX709 2x telephoto camera. The first Find N had a similar trio, but each of the three cameras has been upgraded year-on-year, so performance should be much improved.
There's also a pair of 32Mp selfie cameras, one for each screen, though these seem similar to last time around.
As for software, the phone runs ColorOS 13 on top of Android 13, though Oppo is not yet willing to guarantee that it will receive any set number of Android version updates or years of software support.
Here are the full specs:
7.1in, 120Hz LTPO AMOLED internal display
5.54in, 120Hz AMOLED external display
Qualcomm Snapdragon 8+ Gen 1
12/16GB RAM
256/512GB storage
4520mAh battery
67W wired charging
Cameras:

50Mp, f/1.8 Sony IMX890 main camera with OIS
48Mp, f/2.2 IMX581 ultrawide
32Mp, f/2.2 IMX709 2x telephoto camera
32Mp, f/2.4 outer selfie camera
32Mp, f/2.4 inner selfie camera

Gorilla Glass Victus
Android 13 with ColorOS 13
132.2 x 140.5 x 7.4mm (unfolded) or 132.2 x 72.6 x 14.6 mm(folded)
233/237g
So, there's quite a bit to go on there, but it's a shame that it seems unlikely we'll ever get the chance to try it out in the West. Check out our guide to the best smartphones currently available to see what kind of options we do have instead.