We are a few weeks away still from the launch of the Google Pixel 8 and Pixel 8 Pro but Google has jumped the gun and officially confirmed the phones in preview videos and on its website.
Here's everything we know about the phones from Google itself, and the leaks and rumours that came before
When will the Google Pixel 8 be released?
There's no confirmation of the official on sale date for the Pixel 8 models at the moment, but Google has announced its next Made By Google event will take place on 4 October, where new Pixel phones will be unveiled.
Google then went one step further and confirmed the existence and design of the Pixel 8 and Pixel 8 Pro in an official teaser video, which also states they will go up for pre-order on 4 October:
A second video showed off the Pixel 8 and 8 Pro alongside the new Pixel Watch 2 and a quick glance at earbuds that could be the Pixel Buds Pro 2 but could also be a new colourway for the original Pixel Buds Pro from 2022.
How much will the Google Pixel 8 cost?
There's no word yet from Google about the potential price tags that will accompany the series-8 devices, though we have an early leak from Yogesh Brar, who expects a start price of $649 or $699 – which would be a $50/100 increase on the last generation:
So far Google has been quite set in its ways when it comes to pricing, but with inflation being how it is, a jump this year doesn't sound like too much of a surprise.
What about the Pixel 8's specs and features?
Obviously, with the Pixel 8 release date so far in the distance, there's not much to go on in regards to new components or features – but there have been some leaks and rumours that point the way.
Design
Here are images from Google's teaser video of the Pixel 8 in a pastel pink colour and the Pixel 8 Pro in what we now know is the Porcelain colour: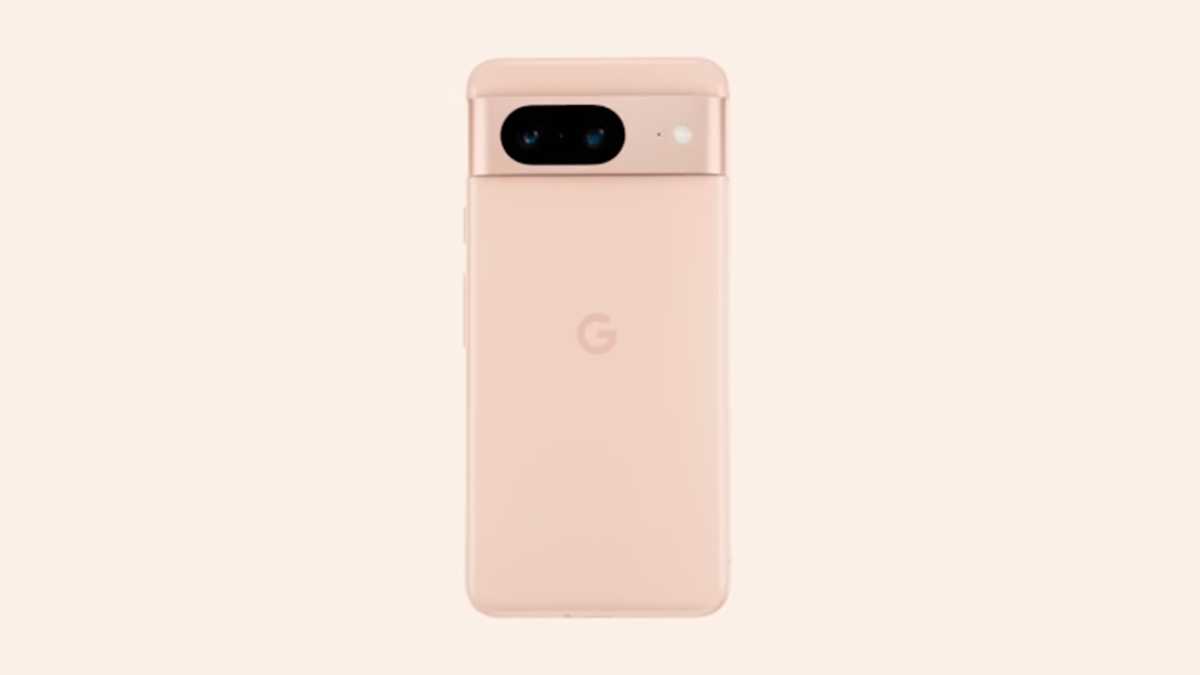 Google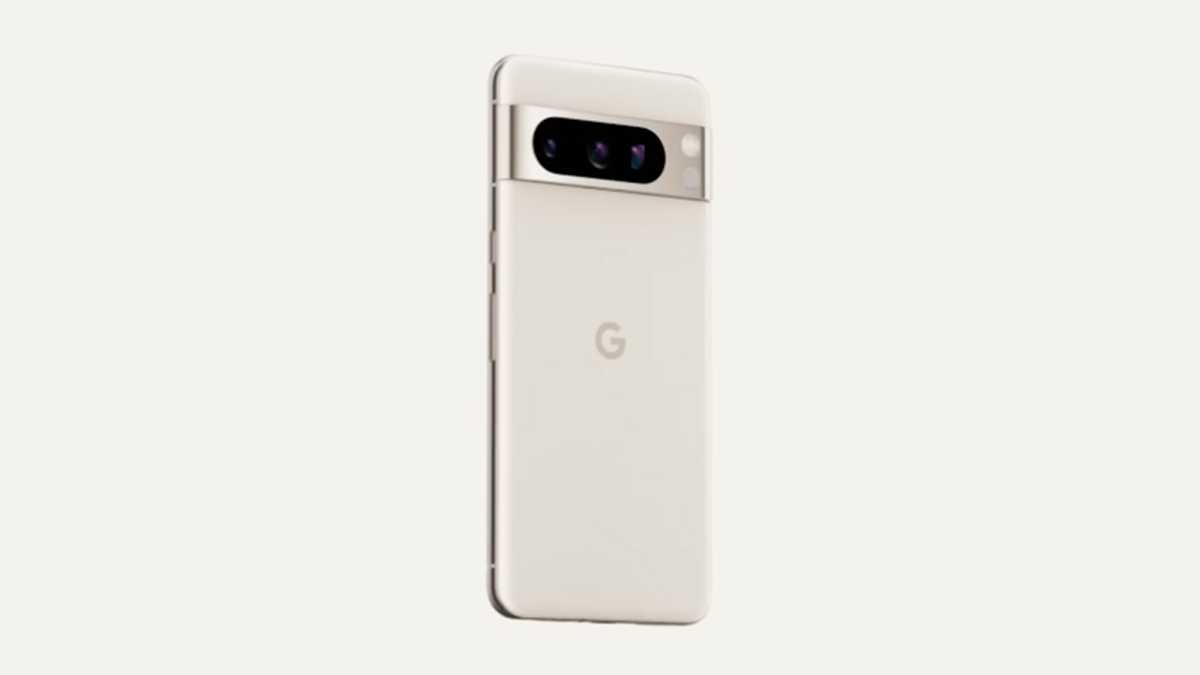 Google
So although we have official confirmation from Google now of the Pixel 8's existence, it's still incredible just how much the phones had leaked prior to that. Google itself usually manages to somehow, every year, leak the new Pixel phone itself. 2023 is no exception.
Google accidentally published a photo of the Pixel 8 Pro (confirmed in the image's own metadata). It was tweeted out widely:
The phone keeps a very similar design on the back to the Pixel 7 and 7 Pro.
One of the most detailed leak so far comes from OnLeaks (via Smartprix) which has an exclusive look at the Pixel 8 Pro design from all angles showing off a similar but tweaked design compared to its predecessor. The headline change is the move from a curved to a flat display which OnLeaks claims will be 6.52in – smaller than the 7 Pro's 6.7in display.
It's worth noting that both display expert Ross Young and Android Authority disagree on that size, both reporting that the 7 Pro will stay at the same 6.7in display size.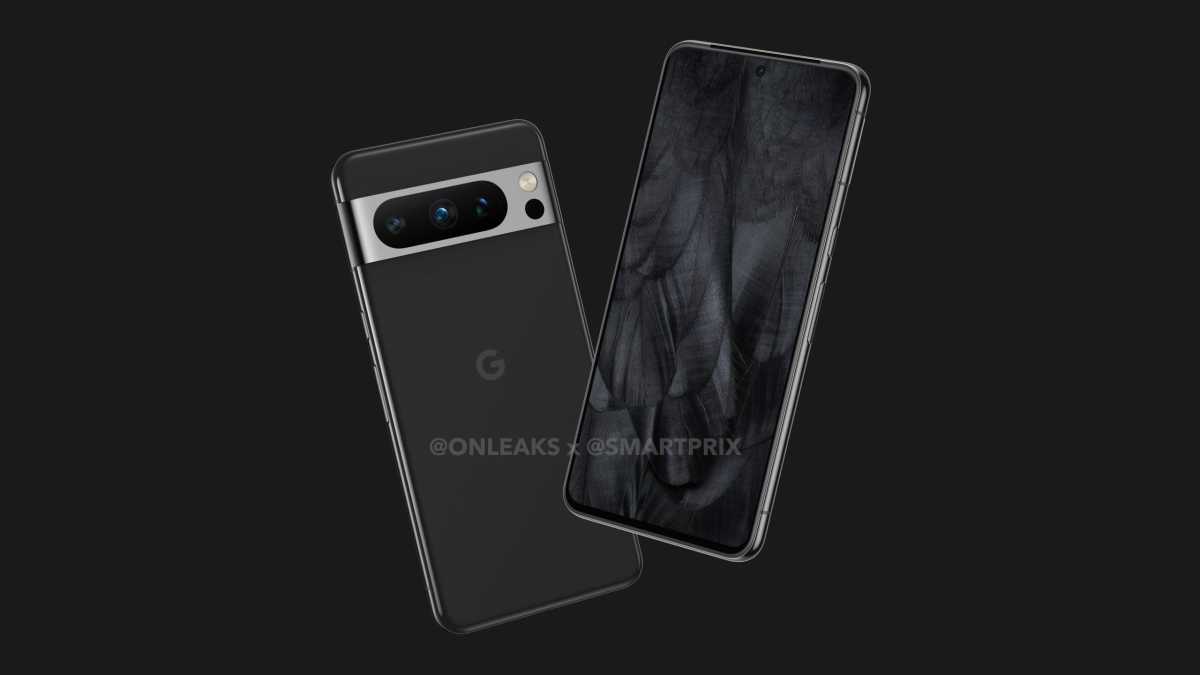 OnLeaks / Smartprix
Smartprix also reports that the phone will measure a similar 162.6×76.5×8.7mm (12mm with the camera bar) and it's noticeable that the camera module now has a single cut-out for all the cameras, whereas the 7 Pro has a separate section for the telephoto lens.
The new addition below the flash is believed to be an infrared temperature sensor, as revealed in a video shared to 91mobiles by leaker Kuba Wojciechowski, and since taken down with a copyright strike.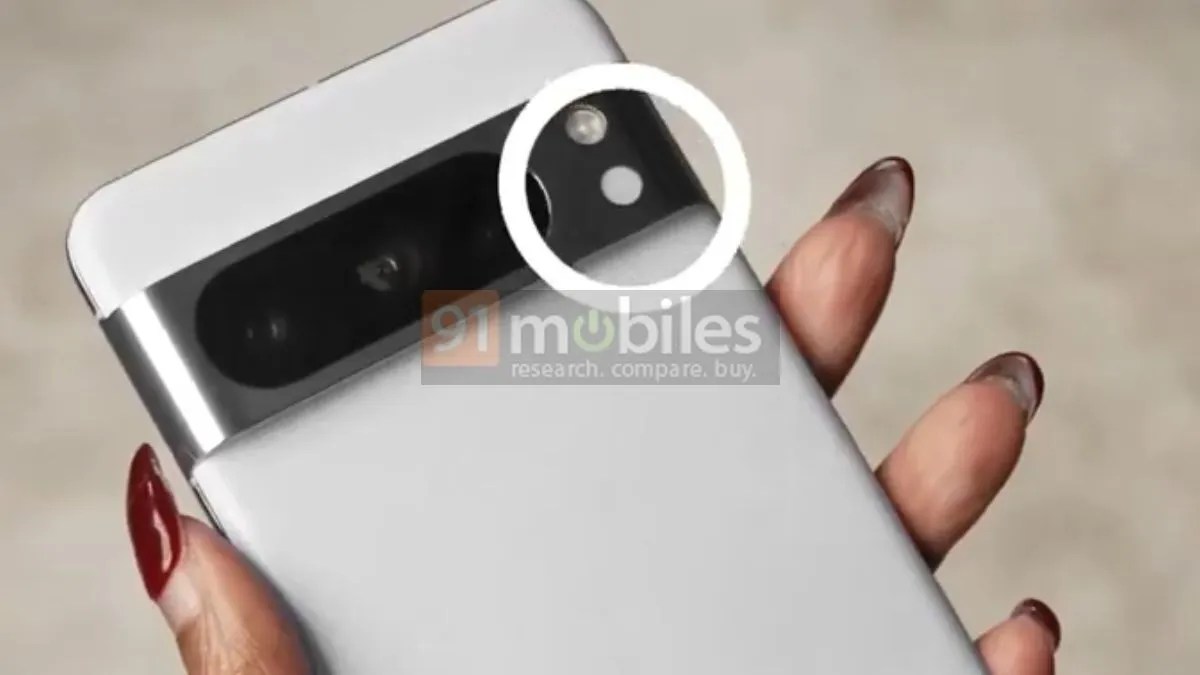 91mobiles
The video, allegedly an official promo shot by Google, details how the temperature sensor can be used as a contactless thermometer to check your body temperature – a health feature presumably inspired by Covid. Tellingly, the video also shows a design that closely matches OnLeaks' renders, including the single, large pill-shaped camera cutout.
OnLeaks has also given us our first look at the regular Pixel 8, teaming up with MySmartPrice this time. The phone has fewer changes than the Pro model, with an almost identical looking design to the Pixel 7 – and no sign of that temperature sensor.
The handset will be smaller at 150.5 x 70.8 x 8.9mm but the bigger news – or should we say smaller – is that the display will drop from 6.3in to 5.8in. Again, Ross Young and Android Authority disagree though – they predict a drop, but only a more modest decrease to 6.16in/6.17in, around the same size as the recent Pixel 7a.
OnLeaks / MySmartPrice
The website TechGoing has also sourced alleged images of each phone in cases. These don't reveal much in the way of specifics, but show the same camera bar designs as the above renders, lending weight to the idea that Google is tweaking the Pro set-up.
An alleged 8 Pro prototype even popped up in hands-on photos on Reddit. They've since been deleted, but that's usually a sign that they're actually authentic, and luckily GSMArena grabbed the shots before they went. They don't reveal much, but do match the renders above, so confirm that rough design.
Finally, Android Authority has reported on the phone's colours, claiming that Google currently has four in the works for each phone, though notes that not all may make it to final release, and that the names might change. In any case, for now both are rumoured to get 'Jade' and 'Licorice', with 'Haze' and 'Peony' for the regular model and 'Porcelain' and 'Sky' for the Pro.
If those names are a little unhelpful, head to the Android Authority site to see what it says are the official wallpapers to match each shade, giving you an idea of what they might mean.
Specs
As for the phones' specs, Dutch site GalaxyClub has reported that work on the third generation of Google's Tensor chipset is already well into development, meaning it should accompany the Pixel 8 launch. According to the site, Samsung will be the manufacturer again, with a chip bearing the code S5P9865 already appearing on test boards. This follows the naming sequence used with the previous Tensor 1 and 2 processors, which were respectively numbered S5P9845 and S5P9855.
Android Authority has reported more details on the Tensor G3, citing a "source inside Google" for the new specs of the chip, codenamed 'zuma'. The G3 will apparently use an unusual nine-core structure with a single Cortex-X3 prime core running at 3.0GHz, backed up by four Cortex-A715 at 2.45GHz and four A510 cores at 2.15GHz. Meanwhile it's also set to jump to the Immortalis-G715 GPU, including ray-tracing support.
The good news is that those cores are all upgrades on their predecessors in the previous Tensor chips, including a jump to the more recent Armv9 architecture, which means this should be a pretty substantial performance boost.
The bad news is that this still isn't using the latest generation of Arm designs, meaning it's likely that the Tensor G3 will lag behind the Snapdragon 8 Gen 3 and MediaTek Dimensity 9300 when they launch later this year.
It will at least come with other boosts, including a new 1.1GHz TPU for machine learning processing and faster UFS 4.0 storage support.
A phone running the Tensor G3 – matching the specs above – has appeared on Geekbench, though it's multi-core score of 3809 lags well behind other recent flagships. Still, this is early days and there's likely a lot of optimisation yet to come, so it's unlikely that this represents the Pixel 8 phones' final performance.
As for other core specs, Yogesh Brar expects the regular Pixel 8 to pack 8GB of RAM, and come with 128/256GB of storage. The Pro model is expected to instead offer 12GB RAM however, with the same storage options.
Google is seemingly confident about the Tensor G3's power at least, as Android Authority reports that the phone will support USB DisplayPort, allowing you to use the USB-C port to output from the phone to a monitor – most likely meaning Google is adding a desktop mode so that you can use the phone as a mini PC on the go.
Software
9to5Google is reporting Google is mulling extending the software support for the Pixel 8 series, which is overdue. Currently, Google offers three years of Android platform updates to Pixels, with five years of security patches. The latter is industry-best alongside Samsung, OnePlus, and Xiaomi, but those companies offer four years of Android updates.
Given Google makes Android, its own phones really should match these competitors.
A new software feature leaked on Twitter for the Pixel 8 too. It looks as though Google has created a new feature called Audio Magic Eraser that can tune out background noise from videos, much like the existing Magic Eraser tool on Pixel phones that can remove people or objects from photos.
Displays
WinFuture has found more concrete info about the two phones after a dive into what it calls "publicly available code sources." The site found code names for two phones: 'Shiba' and 'Husky'. Google has used animal names before for Pixel flagships – Cheetah and Panther for the Pixel 7 series – so it seems likely this refers to the Pixel 8 handsets.
According to the code both phones will run the 'zuma' chipset on Android 14, which is no surprise. More interesting is that both handsets feature 12GB of RAM, and display resolution is also high: 2268 x 1,080 for Shiba and 2,822 x 1,344 for Husky, suggesting this latter phone is the Pro model.
Those two codenames also appear in the Pixel product roadmap mentioned above, but interestingly with the extra note that while the Pro (Husky) will stay about the same size, apparently the regular 8 (Shiba) will have a "smaller display and overall smaller form factor" – lining up with the reports above.
We've also seen specific resolution claims from Android Authority, but they don't quite line up with the older WinFuture report. These come from a deep dive into the two phones' displays that turned up plenty of potential information.
For starters, as reported above, both phones will now have flat panels, with the 8 Pro at 6.7in and the 8 at 6.17in. The 8 Pro will reportedly have a resolution of 2,992 x 1,344 (a small drop from the 7 Pro) while the 8 stays the same as before at 2,400 x 1,080.
More interesting is that both panels are brighter than before, with 1,600 nits peak brightness on the Pro and 1,400 on the regular model. They also get refresh rate boosts: the regular 8 will reportedly go up to 120Hz for the first time, while the Pro will stay at 120Hz but add in improved variability with the option to drop as low as 5Hz to conserve battery or hit a range of points between 60Hz and 120Hz to more accurately match content.
Cameras
Now let's turn to cameras. The biggest source so far here is once again Android Authority's "source inside Google," who has laid out the alleged specs of every camera in both phones.
The big upgrade is that both the Pixel 8 and 8 Pro will apparently use the Samsung ISOCELL GN2 camera sensor for their main cameras – a claim backed up by the leaker Ice Universe. That's a large 1/1.12in sensor with a 50Mp resolution – a much larger sensor size than the 7 Pro's 1/1.31in sensor, which should capture much more light.
Both phones also have upgraded ultrawides. The 8 Pro will use the 64Mp Sony IMX787 – the same sensor used for the main camera in the Pixel 7a. It's apparently running slightly wider at 0.49x zoom (compared to 0.55x before), though may have dropped its macro functionality.
As for the Pixel 8, it will still use the same 12Mp IMX386 sensor as before in its ultrawide, but it'll also be wider: 0.55x, rather than 0.67x.
Perhaps disappointingly, the 8 Pro's telephoto doesn't appear to be changing, sticking with a 48Mp 5x periscope, and neither do the 11Mp selfie cameras in either model.
One other possible upgrade was unearthed by developer Kuba Wojciechowski. They posted source code from the Pixel camera app that suggests the next phone might use staggered HDR:
Currently, Pixel phones do not use staggered HDR, which is a feature that can capture different exposures at the same time but use the same pixels.
"This allows achieving the same effect as regular HDR but without the increased capture time or chance at the photos being blurry because of misalignment of frames caused by movement," Wojciechowski said in their Twitter thread.
9to5Google has also delved into Google Photos code to find two new video features that could well be Pixel 8 exclusives when they launch. Neither is yet functional, but the team found the user interface for a 'Video Unblur' mode that likely uses machine-learning to sharpen blurry video footage, as well as a set of video 'overlay' filters including black and white and options to recreate the look of Super 8 or VHS footage.
Anything that will improve the already excellent Pixel camera is good in our book.
Battery and charging
Finally, Android Authority has also reported on the phones' batteries and charging.
Once again citing an unnamed Google source, both phones are getting slightly larger batteries: 4485mAh on the Pixel 8 (up from 4270mAh), and 4950mAh for the 8 Pro (up very slightly from 4926mAh).
Charging will also apparently be fractionally faster: 24W on the 8 (up from 20W), and 27W on the 8 Pro (up from 23W), though wireless charging speeds will remain unchanged – meaning 20W on the 8 and 23W on the 8 Pro if you use Google's proprietary charger, and slower speeds on a Qi pad.
Those charging speeds are ultimately still slow by the standards of the industry at large, but at least Google is inching forwards towards its competition.
To see what phones the Pixel 8 and Pixel 8 Pro will have to see off, check out our best smartphone and best smartphones coming in 2023 roundups.