Apple released new iPad Pro and regular iPad models on Tuesday, both of which have seen big price increases in the UK compared to their previous generations.
Not only that, the iPad Air and iPad mini have also had significant price hikes and now cost more than they did at launch.
The new 12.9in M2 iPad Pro costs £1,249 for a Wi-Fi model with 128GB storage. In the US, it costs $1,099.
The now discontinued 12.9in M1 iPad Pro also cost $1,099 in the US. In the UK it cost £999.
That's a £250 increase over the previous model for UK buyers, whereas US buyers can get the new product for the same price as before.
While many factors contribute to Apple's pricing in different countries, we can isolate this as an issue particularly plaguing the UK. With the pound trading close to one US dollar, it's no wonder the tech giant is having to adjust what it sells its products for in England, Wales, Scotland, and Northern Ireland.
Apple also launched a colourful new 10th-generation iPad, but the pricing is so inflated I'm not sure 'entry-level' is the correct term for this 'classic' iPad any more. It costs $449/£499, which is more down to it being very similar to the iPad Air in design and internal specs.
More telling is Apple's adjusted pricing on the 9th-generation iPad, which is still on sale at $329 in the US, the price it launched for last year. In the UK it's now £50 more than it was at launch: £369 instead of £319.
If that weren't enough, the base prices of the two iPads that didn't get updated have also rocketed. The iPad Air has gone up from £569 to £669, and the iPad mini from £479 to £569.
If you want to get 256GB of storage on those products, as the base model only has a paltry 64GB, the iPad Air is now £849 instead of £719, and the iPad mini is £749 instead of £619.
Apple didn't immediately respond to our request for comment.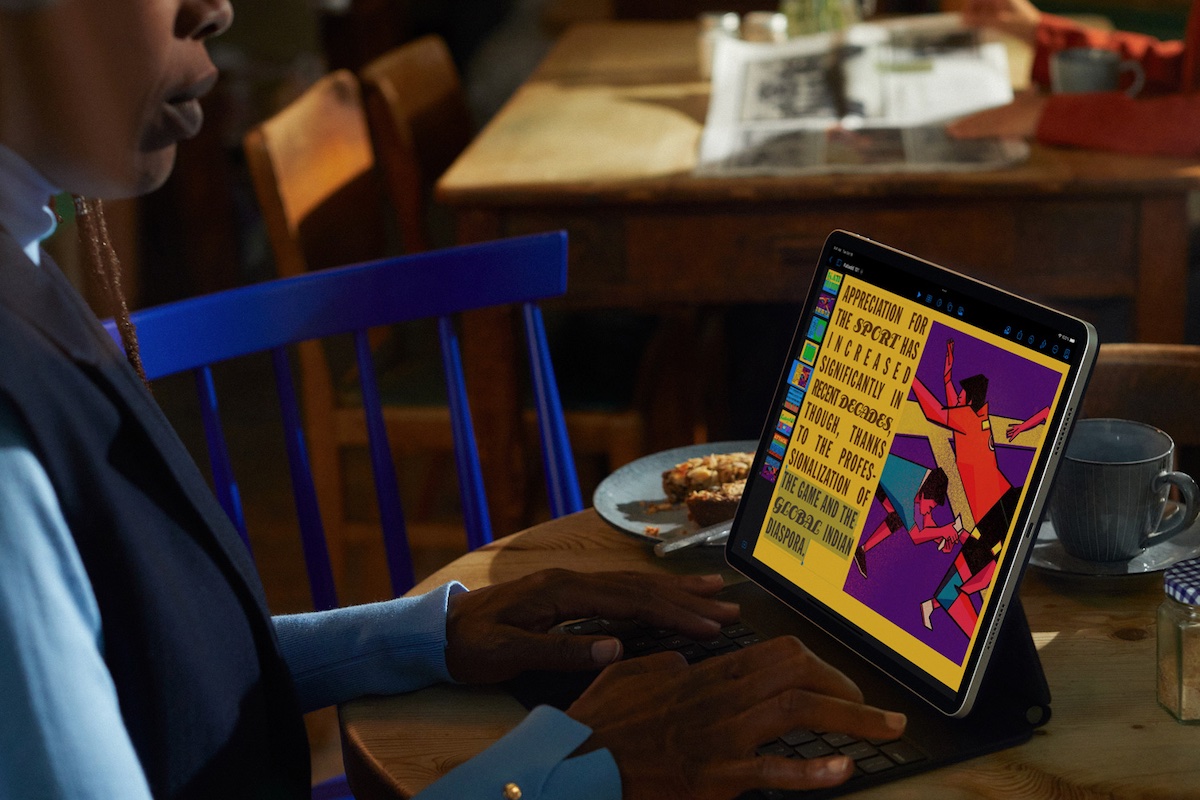 Apple
These are remarkable price rises, especially considering the iPad mini has been on sale for over a year now. Apple hardware is known for holding its value, but for markets to push this kind of increase in retail pricing for a year-old device is extraordinary.
The answer is almost certainly down to a combination of high inflation in the UK and a series of jarring decisions by the government in recent months that saw the pound hit an all-time low against the dollar in September. The US is suffering from similarly high inflation, but the dollar hasn't been battered like sterling has.
And the problem of higher tech prices isn't confined to Apple or the UK. Earlier on Tuesday, Nothing founder Carl Pei tweeted that the company's Ear(1) wireless earbuds would go up in price soon from $99 to $149, citing "an increase in costs".
Graphics cards also saw universal inflation due to chip shortages in recent years, though that trend now seems to be reversing.
But Apple also had to put up its year-on-year pricing of its iPhone 14 range in the UK. In the US, the iPhone 14 starts at $799 just like the iPhone 13, but in the UK it costs £70 than the older phone did at £849.
Samsung was able to keep its UK pricing of the regular Galaxy S22 the same as the launch price of the Galaxy S21 at £769 earlier this year, so not all global tech firms are having to increase prices.
In this instance, my advice would be to hold off buying iPads at these prices. iPads are excellent tools for work and play, but unless you have a very specific professional need for the latest most powerful hardware, you will be served perfectly well by a refurbished unit from Apple itself.
The Certified Refurbished store on the Apple website is a little hidden, but it is usually well-stocked with iPads from the last few years, all of which are fully refurbished with new parts and have a one-year warranty.
You could get a 2020 128GB 11in iPad Pro for £469 instead of spending £899 on the new one announced on Tuesday. That's a huge saving and you won't notice the difference between the two products, which look identical and work with all the same accessories. It's also – crazily – cheaper than the new 10th-gen regular iPad.
You probably don't need the latest most expensive iPad. But if you do and you're in the UK, you're paying even more for the privilege now.