The Surface Pro 9 is here, but you'd be forgiven for thinking that very little has changed. Microsoft's new 2-in-1 looks extremely similar to last year's device, with new keyboard colours the only indication of anything new.
After such huge upgrades were introduced with the Surface Pro 8, it was reasonable to expect a minor chipset refresh this year. But while there are new processors, they provide more improvements than you might expect on the Surface Pro 9.
It's certainly not a device that most Pro 8 owners should be rushing out to buy, but there are several reasons to choose it over the 2021 model.
Arm for the first time
Arm-based laptop chips have been around for a few years, allowing for lightweight designs and great battery life. But Microsoft has been reluctant to fully embrace them until now: their only appearance was on the Surface Pro X, a device which struggled with performance and app compatibility.
But the company clearly believes those issues have been ironed out, as it's bringing Arm to its flagship 2-in-1 for the first time. The Microsoft-branded 'SQ3' is thought to be based on Snapdragon 8cx Gen 3 – Qualcomm's most powerful laptop chip to date.
Microsoft hasn't said it explicitly, but it almost certainly means the Surface Pro X branding will be no more.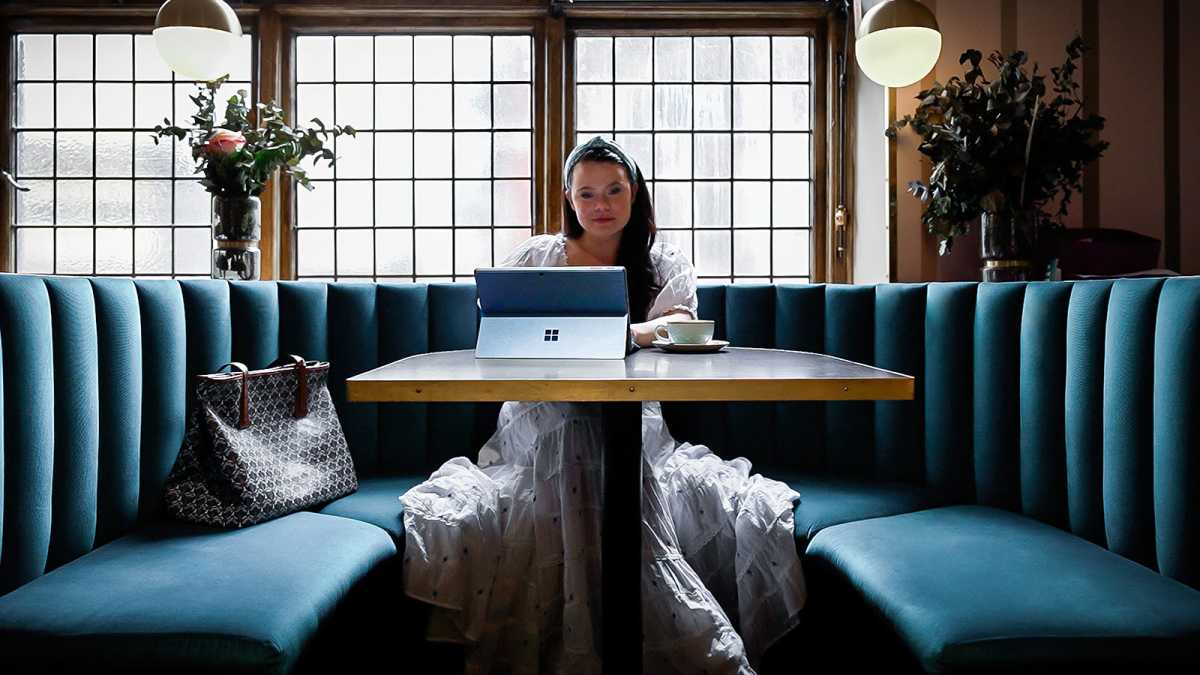 Microsoft
You don't need to buy an Arm-based model of the Surface Pro 9 if you don't want to though. The regular Intel versions remain the safe bet, and performance will be better than last year.
Here, you have a choice between the Core i5-1245U or Core i7-1265U. Both are from the latest 12th-gen range – there are no 13th-gen laptop CPUs available yet. While there's still no discrete GPU, performance should be a key strength once again.
The Intel models can also be specced a little higher, with up to 1TB storage and 32GB RAM – while the SQ3 version caps at 512GB and 16GB.
5G makes its debut
One of the key features of the Snapdragon 8cx Gen 3 is 5G connectivity. That means SQ3-powered models will be the first main Surface Pro device to support 5G, including mmWave support in the US. It could dramatically improve on-the-go productivity, although you'll need a separate data SIM and to be in an area with coverage.
With that in mind, it's no surprise to see Arm-based models described as the 'Surface Pro 9 with 5G'. It's certainly a big deal for Microsoft.
Better battery life (on Arm models)
Improved battery life is typically one of the key benefits of the shift to an Arm-based chipset. It looks like that'll be the case on the Pro 9, with Microsoft claiming up to 19.5 hours of 'typical device usage' – that's up from 16 hours on the Pro 8.
If it translates to real-world usage, that's a significant improvement. But there are no such gains on Intel models, which actually drop to a maximum of 15.5 hours. Despite this, a full working day should be well within reach.
What hasn't changed
Despite the number of upgrades, the Surface Pro 9 looks set to be reassuringly familiar – particularly if you choose an Intel model. It has the same 13in, 2880×1920 LCD display, complete with a 120Hz refresh rate that can automatically adjust depending on what you're doing.
The latter works in tandem with Windows 11's Dynamic Refresh Rate (DRR) feature, and there have been plenty of other new features added to Microsoft's operating system.
However, some familiar frustrations remain. The Pro 9 still uses Surface Connect for charging, and ports remain limited elsewhere. There's 2x USB-C and a 3.5mm audio jack, but still no USB-A or HDMI. Intel models support Thunderbolt 4, but that's not included on the 5G version.
As expected, the keyboard cover is still sold separately. With a starting price of $999/£1,099 or $1,299.99/£1,299 if you want an SQ3 model, the Surface Pro 9 can easily cost more than flagship laptops.
That makes it hard to justify for many people, but there's no doubt the Pro 9 is another big release for Microsoft. Will it be the new best 2-in-1 you can buy? Only time will tell.
Related articles you may like