Amazon's Prime Early Access Sale was always likely to be a good time to buy a new laptop, and so it has proved. There are some bumper deals on several of Huawei's latest computers that you won't want to miss.
The excellent MateBook D 14 for under £500 has now sold out, but there are three more great offers worth considering. The highlight is 2022's MateBook E 2-in-1, which includes a 12th-gen Intel Core i7 processor and keyboard cover in its £569.05 price. It's a staggering £430.94 discount, and the lowest it's ever been by a long way.
That price is exclusive to Amazon Prime members, with a subscription costing £8.99 per month or £95 per year. But if you've never signed up before, there's a free 30-day trial which you can cancel without being charged.
However, if you don't want to pay for Prime, the regular deal price is only slightly more expensive. At £599, it's still 40% cheaper than the RRP.
Put simply, the 2022 MateBook E is one of the best laptop/tablet hybrids you can buy. As our four-star review explains, it combines a stunning 12.6in OLED screen with solid performance and impressive cameras. Battery life and ports aren't the best, but those are problems that affect many 2-in-1s. Even if this doesn't end up being your main computer, it's a great, versatile device to have around.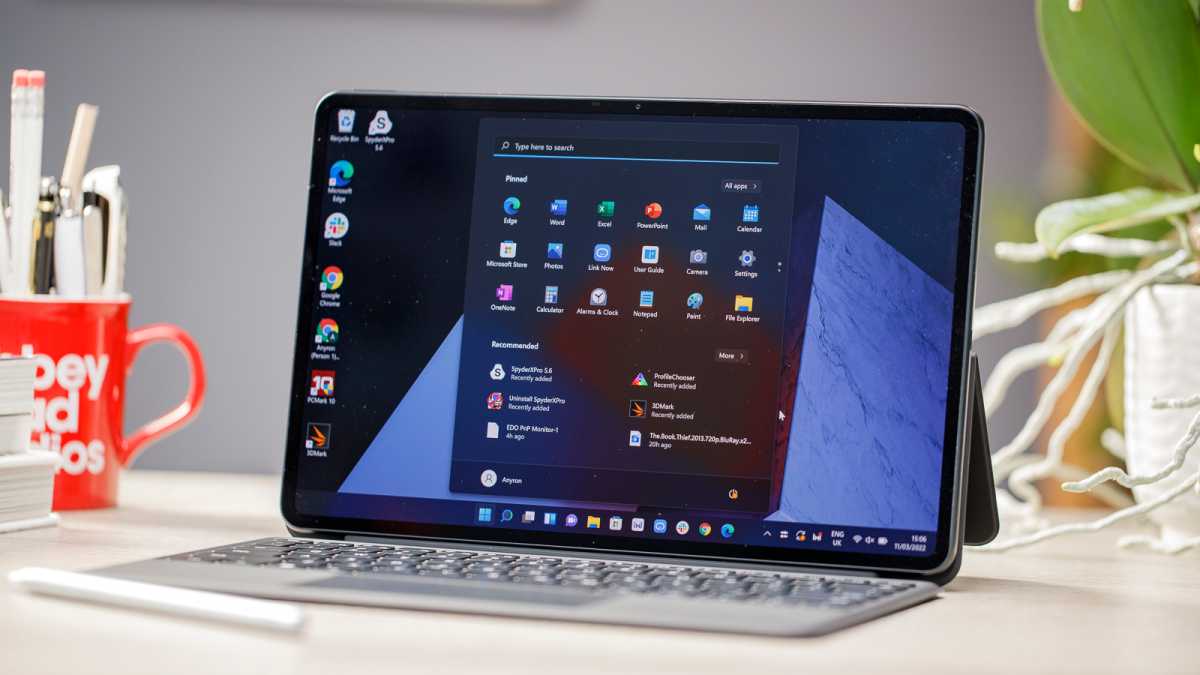 Dominik Tomaszewski / Foundry
But the great Huawei deals don't end there. The MateBook 16s only launched in June, and it's one of the very best 16in laptops you can buy. A £200 discount is exclusive to Amazon Prime subscribers, making the top-spec i9 model significantly more affordable.
Then there's the MateBook D 16, which was also released just over three months ago. It's a great affordable alternative to the 16s that can comfortably be most people's main laptop, especially with £100 off the Core i7 model. You'll struggle to find a better device for £900, but that price is also only available to Prime members.
All of these deals are set to end once the Prime Day Early Access Sale is over – that's midnight on 12 October. You may still be able to get a discounted MateBook E after that date, but it's not guaranteed.
Of course, the sale is also taking place in the US. But Huawei sells very few of its laptops in North America – none of these three are available there.
For more great offers like this, see our Prime Day-specific guides to laptop deals and tablet deals.