With so much attention on flagship and budget phones, mid-range handsets can often be forgotten or overlooked. Xiaomi's launch of the new 12T Series is a helpful reminder that you dismiss mid-priced smartphones at your peril, with the regular model offering everything most people need for just £499/€599.
I've only spent a few hours testing the 12T so far, but can already say this is a real contender for the best mid-range phone of 2022. Crucially, it doesn't feel like you're sacrificing anything compared to some devices that costing twice as much.
Impressively, it even holds up well compared to the 12T Pro. The Dimensity 8100 Ultra chipset can't beat the Snapdragon 8+ Gen 1 and isn't MediaTek's flagship chipset anymore, but it still delivers top tier performance.
My testing time so far includes web browsing, watching videos, multitasking and taking photos (more on that later), and there's been no slowdown or hesitations whatsoever. That might change if you want to play demanding mobile games, but that's not what the phone is designed for.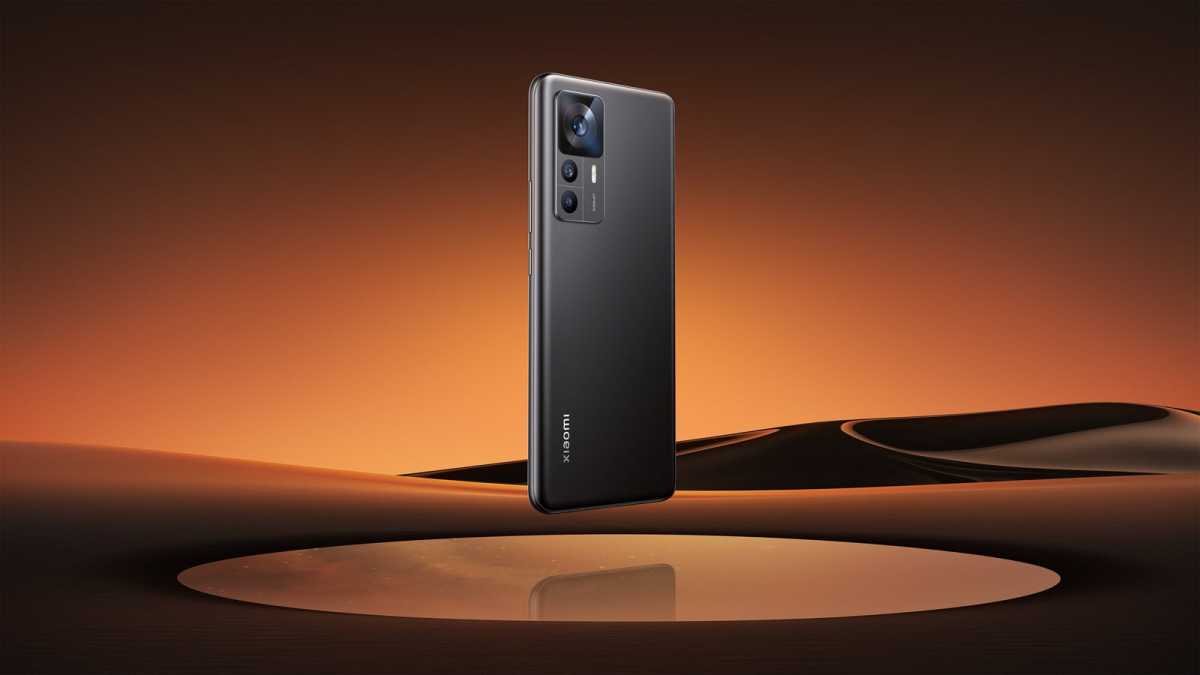 Xiaomi
Then there's the cameras. The Xiaomi 12T's main rear sensor is 'only' 108Mp, so it won't make headlines like the 12T Pro's 200Mp lens. But as we know, a higher megapixel count doesn't automatically mean better photos. It's hard to tell them apart side-by-side, and you'll struggle to find better image quality on a device at this price point.
Admittedly, the 8Mp ultrawide and 2Mp macro are far less impressive, but they're probably not what you're buying this phone for. Selfies from the 20Mp front-facing camera are great, too.
Xiaomi hasn't changed the display from the 11T, but there was no need to. It remains an excellent 6.67in, 2712×1220 OLED panel, complete with a 120Hz refresh rate and 480Hz touch sampling. Not only does this deliver a clear, crisp viewing experience, it's also impressively fluid and responsive.
Design is something which is often sacrificed on mid-range phones, but not here. The 12T is a premium, all-glass phone, yet the back coating means it's mostly resistant to fingerprint smudges.
Xiaomi
I haven't been able to properly test the battery life yet. It has the same 5,000mAh capacity as the 11T, which we found could be a two-day phone if you stayed at 60Hz. With the improved power efficiency of the Dimensity 8100 Ultra, it could last even longer – Xiaomi claims up to 13.5 hours of screen-on time.
You also get 120W fast charging. This might be the same as last year's 11T, but using the adapter included in the box, you can expect a full charge from 0-100% in just 19 minutes. There's no wireless charging, but you probably won't miss it with wired charging that quick.
The Xiaomi 12T is even more impressive when you consider the mid-range competition, where either performance or cameras are typically compromised in some way.
Xiaomi's 'early bird' scheme means if you pre-order the 12T between 20-24 October, you'll save £100 and pay just £399: incredible value for money. If you don't mind Xiaomi's MIUI software that runs on top of Android, this could well be the mid-range phone for you.