Nothing has confirmed that it will announce its next pair of true wireless earbuds, the Ear (Stick), later this month, with what the firm calls a 'half-in' design.
Carl Pei's venture after OnePlus continues to move forward and the firm's third product is about to arrive, following the successful launch of the Phone (1) this summer. Nothing loves to reveal a reveal date, and the launch event will take place on 26 October at 3pm BST on the official site.
Details such as price and specs will be announced during the event, but Nothing has given us a few tidbits about the earbuds to whet your appetite, starting with confirmed US and worldwide availability.
Following on from the Ear (1) buds, the Ear (Stick) are presumably similar but go down a slightly different and unusual route. Described as 'half in', they won't come with traditional silicone tips that go into your ear canal.
Instead, the design is 'moulded to your ears' – though Nothing doesn't mean personally moulded to your exact ears – but will presumably offer a similar experience to the Samsung Galaxy Buds Live and Apple AirPods 3.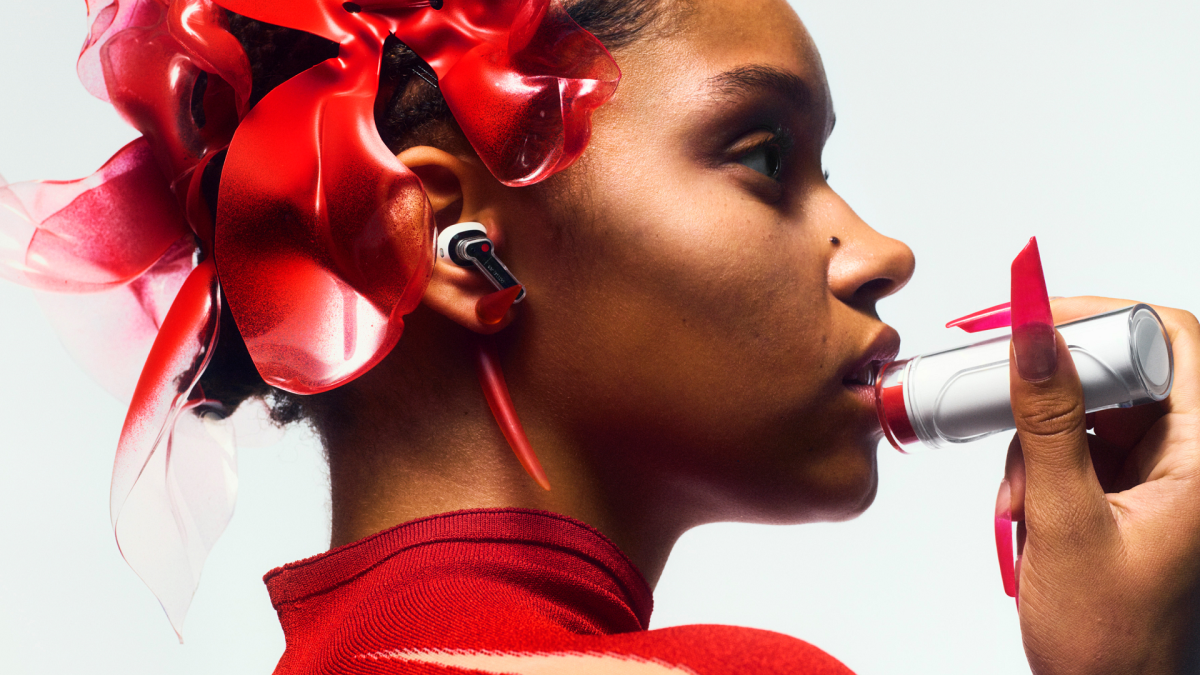 Nothing
Nothing says they are feather-light and balance supreme comfort with exceptional sound. So much so that you apparently won't feel them when they're in use.
Nothing said "The next generation of Nothing sound technology" is "its most advanced audio product yet." Although, that's perhaps no surprise considering this is only the second pair.
As you can see in the event teaser, the Ear (Stick) will come with an unusual charging case which is "inspired by classic cosmetic silhouettes, and compactly formed to simply glide into pockets."
In other words, it looks a bit like a clear lipstick and will reportedly have a twist action to get them out.
If you can't wait until 26 October to see the Ear (Stick) headphones, then a good-looking leak from developer Kuba Wojciechowski appears to show them off from various angles.
They're not the highest quality and we don't see the buds from both sides but it's clear that the design is very similar but missing the silicone tips of the Ear (1) design. The grilles of the Ear (1) appear to have been replaced with larger holes.
It's thought the 'half-in' design might mean the earbuds lack active noise cancelling but the similar Galaxy Buds Live do have that feature as do the Huawei Freebuds 3. The other unknown is whether the shape of the case means it doesn't have wireless charging.
We'll find out for sure on 26 October so make sure to join us for all the news. Until then, check out our chart of the best true wireless earbuds.