If there's one constant among Apple's standard Apple Watch line-up, it's battery life. Since the inception of the Apple Watch, the company has aimed for 18 hours of use out of a single charge, and with the exception of the 36-hour Apple Watch Ultra, that's been largely true.
While most of us are in the habit of charging the Apple Watch daily, what happens if you're away from a charger for a longer period of time? That would've traditionally meant running out of battery, but with watchOS 9 and Apple's new Low Power Mode, there's now another option available.
Here's all you need to know about using Low Power Mode on the Apple Watch, from supported models to the features it'll disable and, of course, how to enable it.
Which models of Apple Watch support Low Power mode?
While Low Power Mode was announced as a feature of the Apple Watch Series 8 at Apple's September 2022 event, the feature isn't exclusive to Apple's latest wearable. In fact, it's available for quite a few models of Apple Watch running watchOS 9 including:
Apple Watch Ultra
Apple Watch Series 8
Apple Watch SE (second-gen)
Apple Watch Series 7
Apple Watch Series 6
Apple Watch SE (first-gen)
Apple Watch Series 5
Apple Watch Series 4
Older models of Apple Watch, including the Series 3, Series 2, Series 1 and the OG Apple Watch don't get access to the latest Apple Watch update, meaning they miss out on the Low Power mode functionality.
If you're tempted to upgrade to the latest generation, take a look at where to buy the Apple Watch Series 8 and our Apple Watch Series 8 review too.
What features does Low Power Mode disable?
Of course, the whole point of a low-power mode – be it on iPhone, iPad or Apple Watch – is to disable certain functionality to extend battery life. Apple strives to provide the most functionality in Low Power mode as possible, but it's particularly noticeable when it comes to the Apple Watch, disabling some key features of Apple's wearable.
Apple does explain what it's doing to enable the long battery life when enabling Low Power mode on the Apple Watch, but in case you dismissed it or you're just curious, enabling Low Power mode on Apple's wearable does the following:
Disables always-on display, heart rate monitoring including notifications for irregular rhythm, blood oxygen monitoring and start workout reminders
App notifications are delivered hourly
Call notifications are disabled
Wi-Fi and Cellular are disabled
Making calls can take longer
Background app refresh happens less frequently
Watch complications refresh less frequently
Siri can take longer to process requests
Possible stutter in animations and when scrolling
It's worth noting that measurements including heart rate and pace are still measured when using tracking an exercise via the Workout app with Low Power Mode active, so you don't need to worry about losing out on valuable exercise data to extend battery life.
How to enable Low Power Mode on an Apple Watch
Time to complete:

1 minute

Tools required: Supported Apple Watch running watchOS 9
1.
Go to Control Centre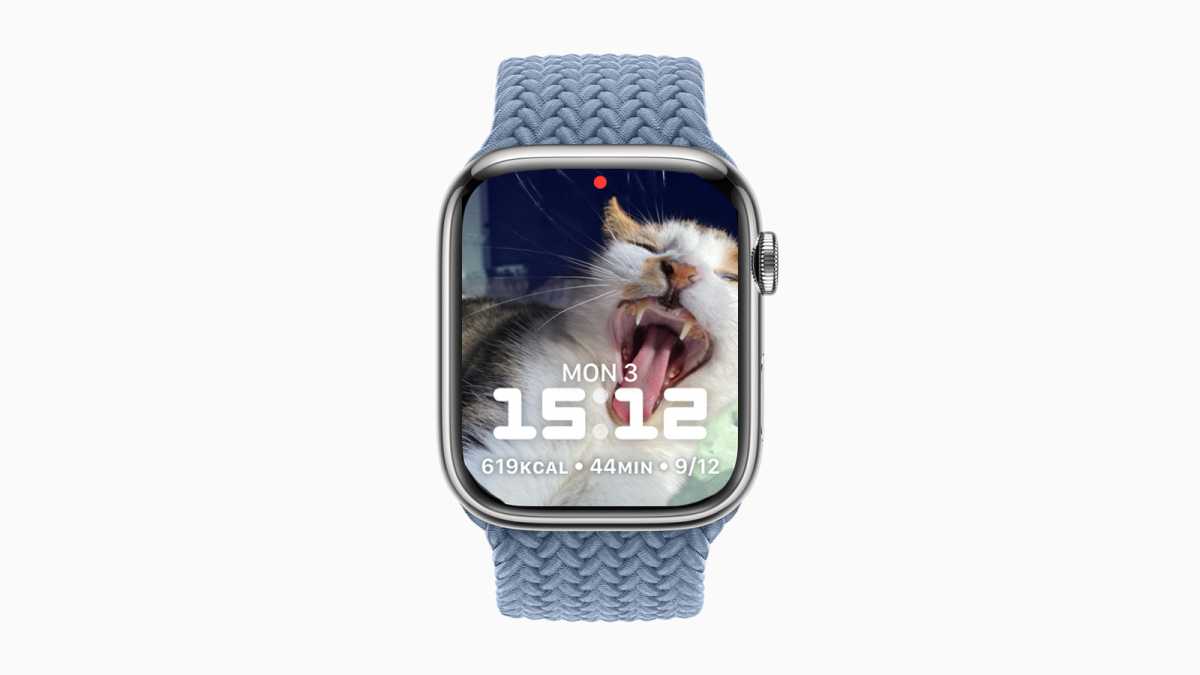 Lewis Painter / Foundry
Swipe up from the bottom of the screen on your Apple Watch to access the Control Centre
2.
Battery icon
Lewis Painter / Foundry
Tap the battery percentage icon
3.
Enable Low Power Mode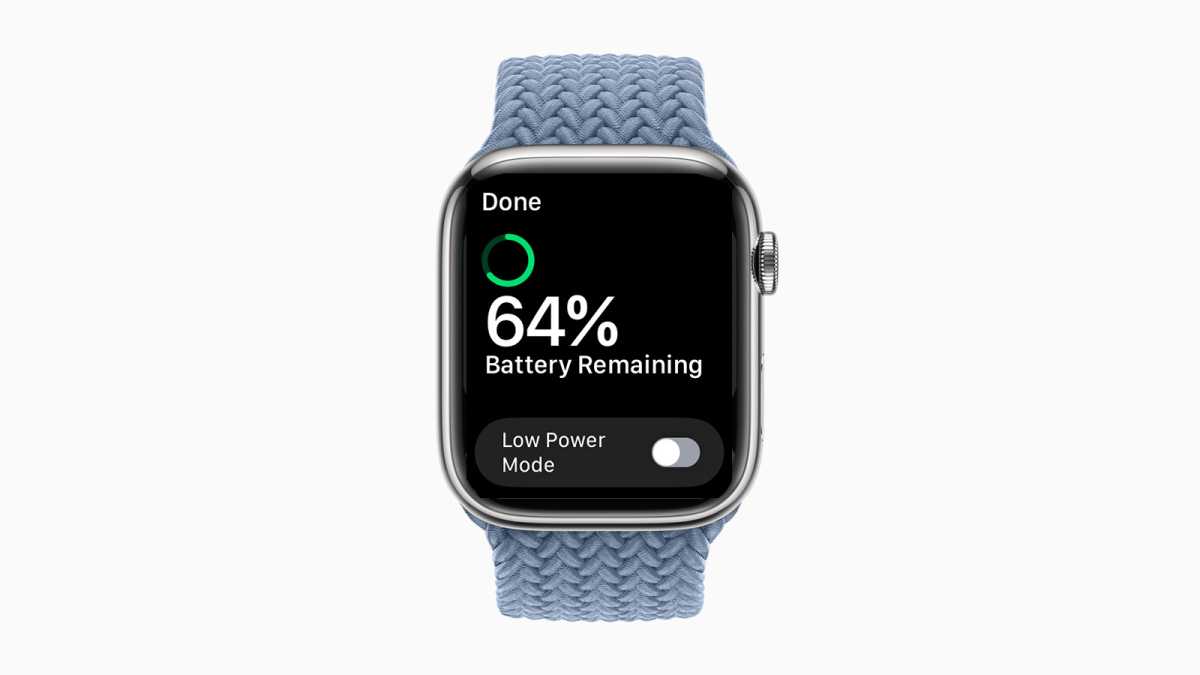 Lewis Painter / Foundry
Tap the switch next to Low Power mode
4.
Choose for how long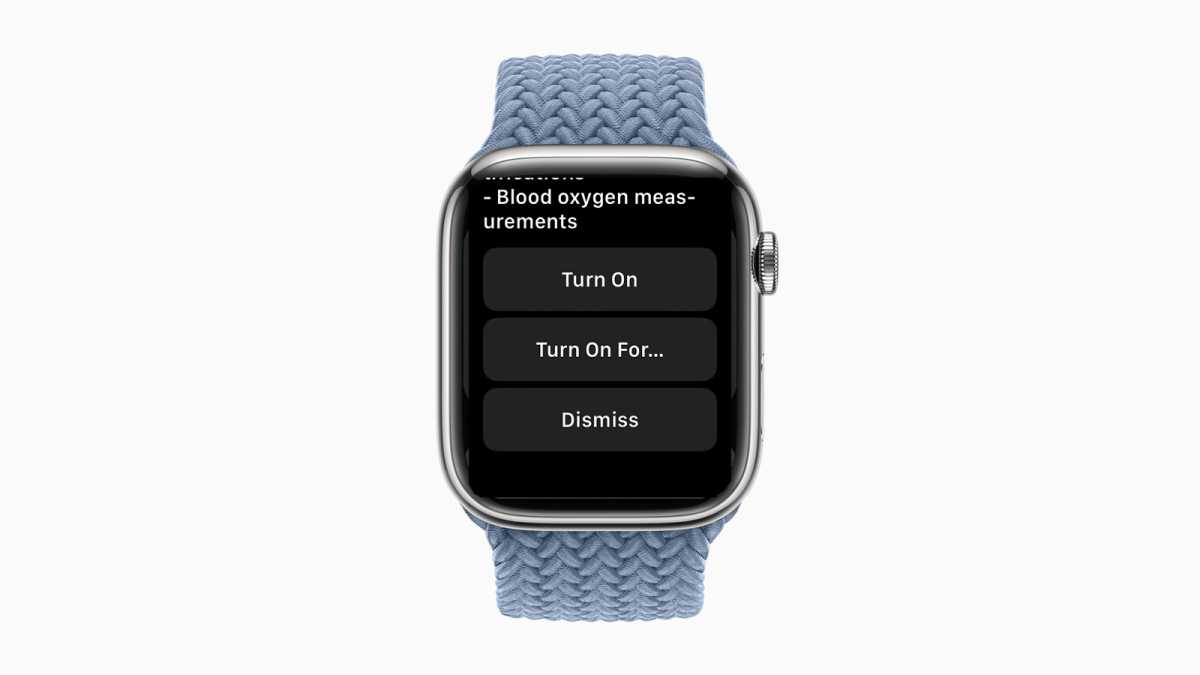 Lewis Painter / Foundry
Scroll to the bottom of the explainer and tap 'Turn on'
Tip: Low Power Mode automatically turns off when your Watch reaches 80% charge, but if you want to use it for longer, you can tap Turn on For… to enable Low Power mode for either 1, 2 or 3 days.
Now, Low Power Mode should now be active on your Apple Watch, represented by a yellow circle icon at the top of the screen. The battery percentage indicator, charging animation and nightstand text colour will also turn yellow to indicate its status.
How long will my Apple Watch last with Low Power Mode enabled?
Apple claims that you can effectively double the battery life of a standard Apple Watch on Low Power mode, extending from its standard 18 hours to up to 36 hours.
That's impressive, but it's most impressive on the Apple Watch Ultra, which extends the battery from its standard 36 hours to a whopping 60 hours.
Related content you might like