If you've ploughed hours into Photoshopping an image, the last thing you want to do is accidentally mess it up by your layers getting moved around or possibly even deleted. It's good practice to lock your layers to keep your artwork safe.
We've used Adobe Photoshop to complete this process, which is available separately or as part of Adobe Creative Cloud. Some students are eligible for an extended free trial of Creative Cloud, and there are also ways to get Photoshop for free.
Time to complete:

5 minutes

Tools required: Adobe Photoshop
Cost: From $19.99/£19.97 per month (free trial available)
1.
Open Photoshop file
Foundry
First, you'll need to make sure that the file you're working on is open in Photoshop. Here, we're using a model shot, which will be placed in front of a stripy background.
You can find out how to achieve a cut-out like the model shown above in our 'How to remove a background in Photoshop' tutorial.
We're working on just two layers in this image, but you might be working on lots more layers.
2.
Lock individual layers or a group of layers
Foundry
Select the layer that you want to protect in the layers panel.
Now, click the Lock button (it looks like a padlock) above the layers to lock that panel and all its properties.
If you want to lock a group of layers you can select multiple layers and then click the Lock button.
You'll now see a little padlock symbol beside each locked layer.
To unlock a layer, simply select it and click the Lock button again. The padlock symbol should disappear.
3.
Lock transparent pixels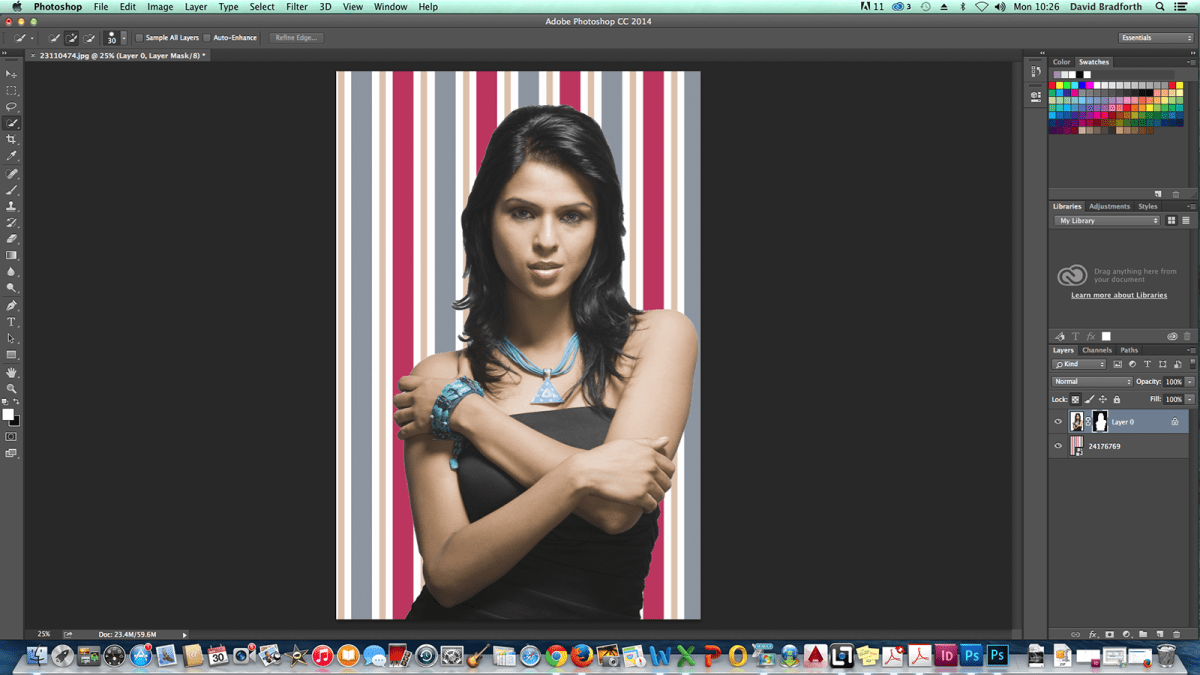 Foundry
If you don't want to lock all of a layer's properties, you can partially lock a layer by following the next few steps.
To lock the transparent pixels in a layer, which will only allow you to edit the portions of a layer that are not transparent, click the square Lock Transparent Pixels button.
4.
Lock image pixels
Foundry
To lock the image pixels in a layer, which will only allow the modification of the transparent pixels in your image, you can click the Lock Image Pixels icon, which looks like a paintbrush.
5.
Lock the position of pixels on a layer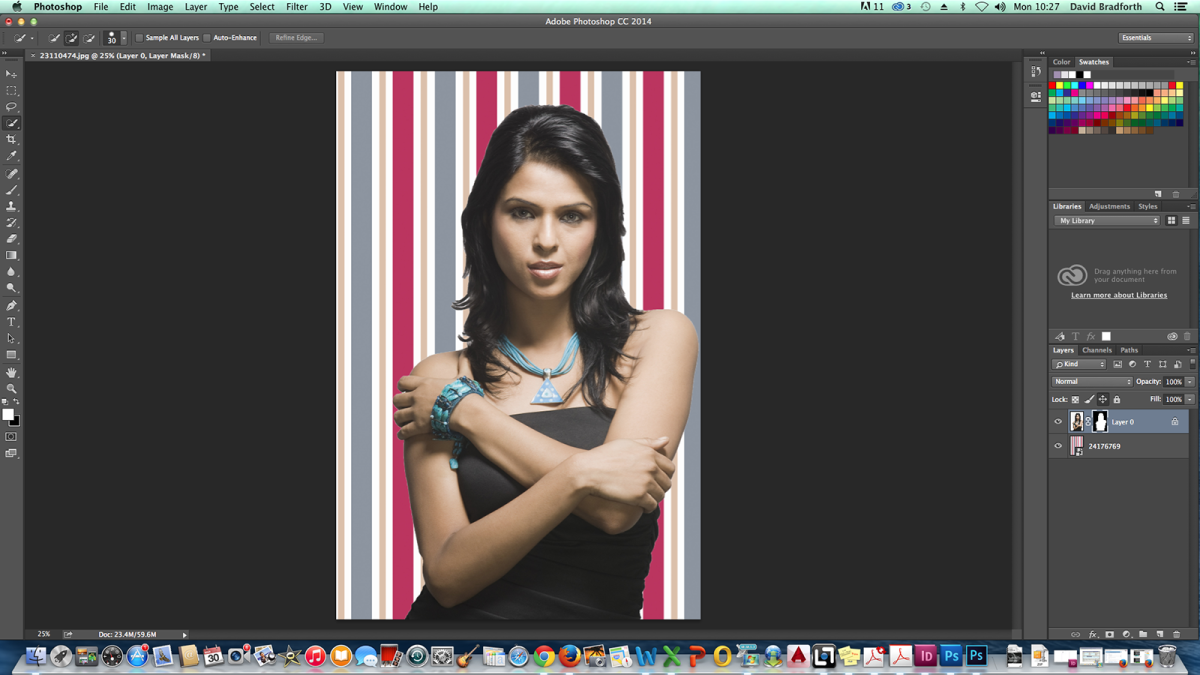 Foundry
If you want to ensure that you don't move the pixels on a layer, you can click the Lock Position button, which looks like four arrows.
If you have partially locked an image, the padlock symbol shown on that particular layer in the layers panel will not be completely filled in.
6.
Alternative method
Foundry
Alternatively, you can lock layers by selecting the layer or layer group and going to Layer > Lock Layers and then choosing your preferences from the Lock Layers window.