Using Photoshop to create low-poly art, here Damien Vignaux (aka Elroy) shows you how he created an artwork for his band, The Escapists – a techno act comprised of Damien and Leonizer records boss Léonard De Léonard. The artwork appears on the cover of The Escapists' EP, Les Ailes du Courage (Wings of Courage), as well as on flyers for their live shows.
You'll see how to create this cool, grainy work with a low-poly (a polygon mesh of a small number of polygons) twist. First we'll create some vector portraits, then get texturing in Photoshop with self-made brushes.
We've used Adobe Photoshop to complete this process, which is available separately or as part of Adobe Creative Cloud. Some students are eligible for an extended free trial of Creative Cloud, and there are also ways to get Photoshop for free.
Time to complete:

2 hours

Tools required: Adone Photoshop
Cost: $19.99/£19.97 per month (free trial available)
1.
Step 1
Foundry
For this project, I wanted to create something with the feel of vintage Socialist posters. After finding good reference material, I decided to create a piece with figures looking to the skies in a stirring fashion. First I took pictures of Leo and myself in the correct pose. As the images are just for reference, they don't need to be perfectly exposed.
2.
Step 2

Foundry
I drew the simple geometries of the faces in the photos with the Line Segment tool in Illustrator. If the contours are difficult to follow, enhancing the contrast in Photoshop – or even converting the images to black-and-white – makes the job easier.
3.
Step 3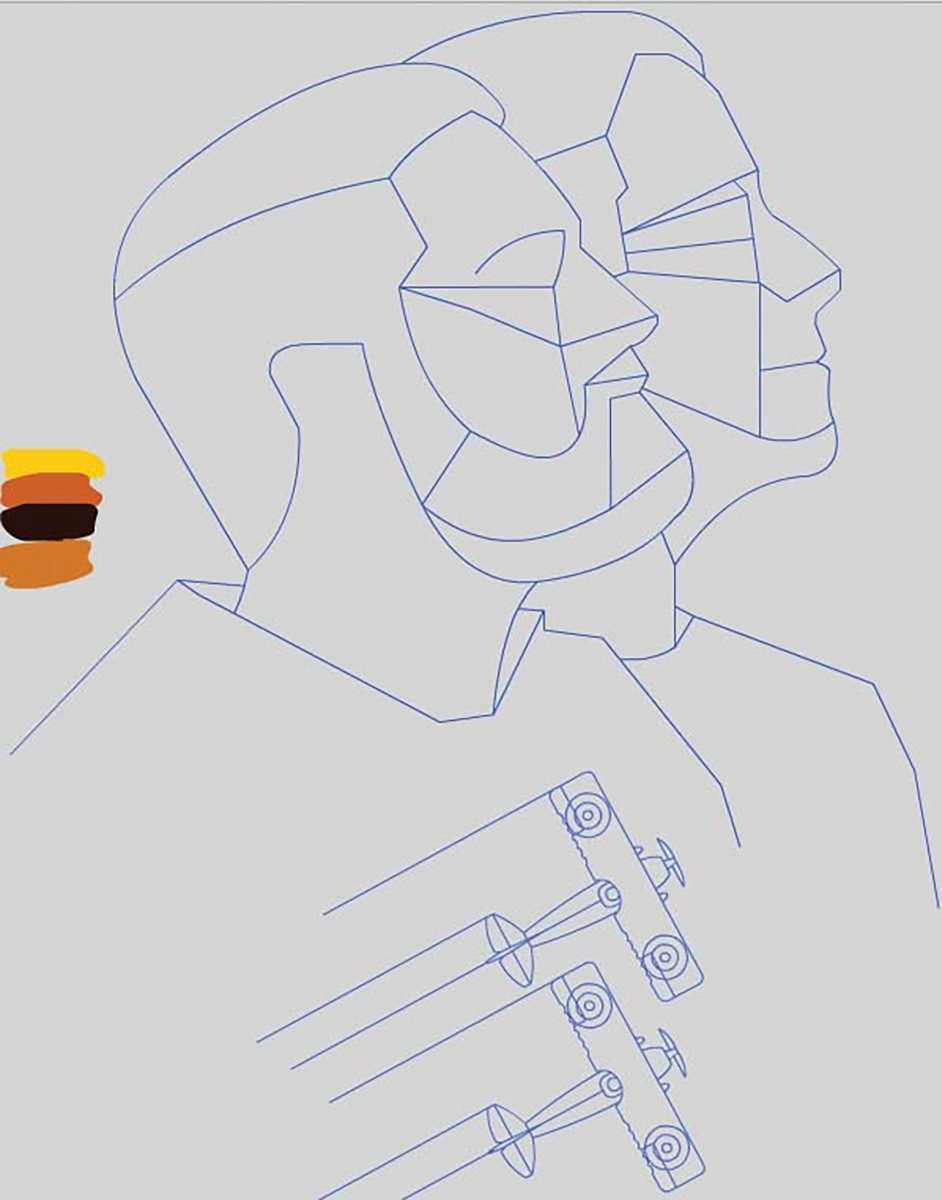 Foundry
I used the same process to draw the aeroplane from a reference photo. I then positioned the heads and two planes appropriately, with the planes rotated to point in the same direction as the figures' gaze. I added lines to the planes to add to the sense of motion towards the top right. Then I hid these to work on the rest of the composition.
I selected a colour scheme, picking the orange flesh colours from an old US military poster and using warm shades of yellow and brown to match.
4.
Step 4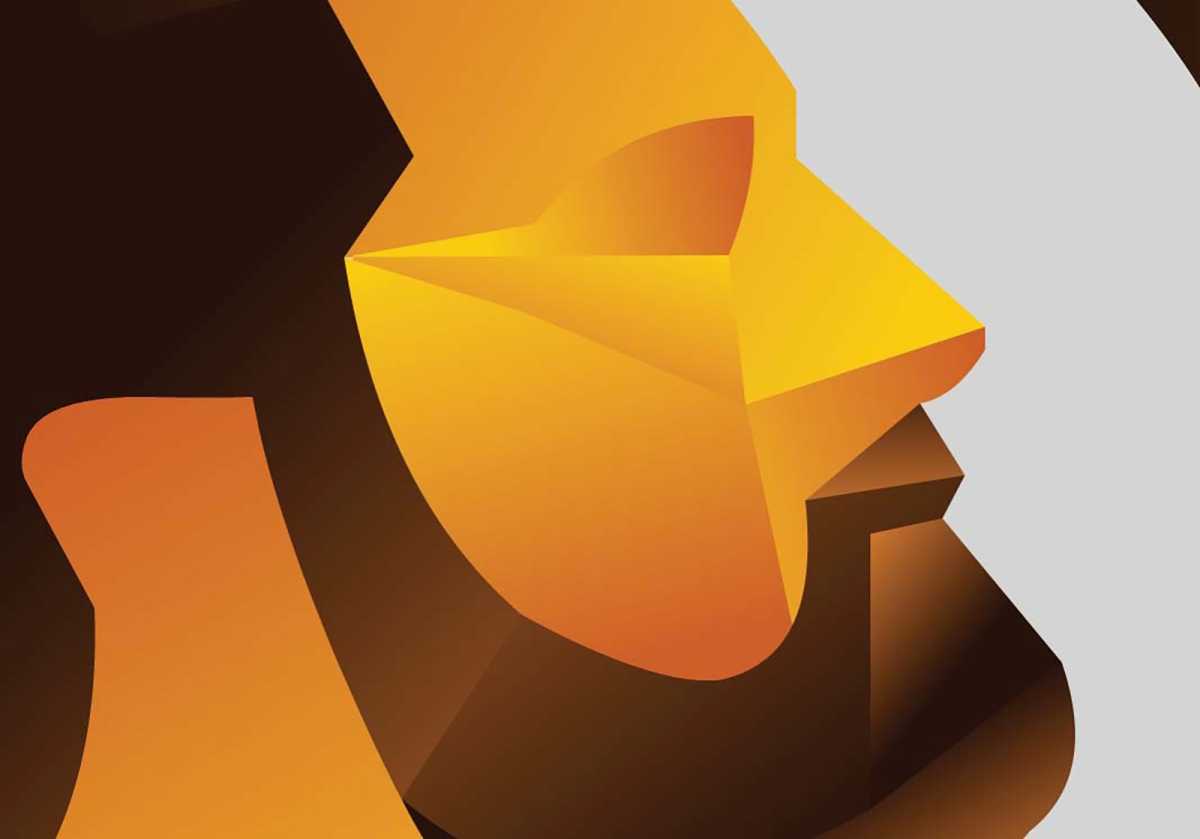 Foundry
The next step is to fill this line art with gradients, so you can really feel the geometry. Orient all the gradients, so that the dark parts correspond to shadows. Note that the cheekbones are lighter than the area surrounding where the eyes would be.
5.
Step 5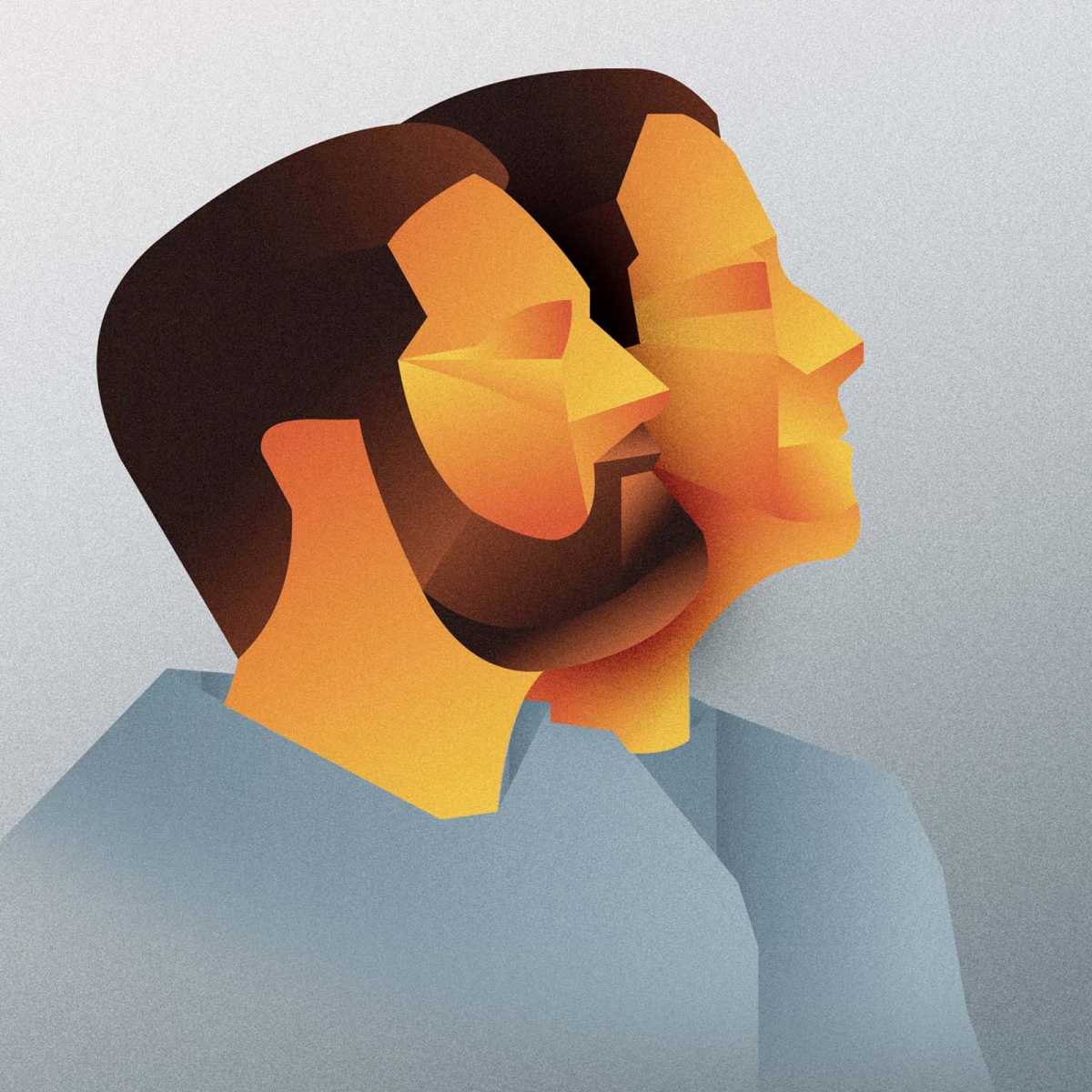 Foundry
To add grain, import the image into Photoshop, and go to Filter > Noise > Add Noise… Select parameters as you like, though your choices will depend on the size of the file you're working on. If you work at 300dpi you will need more grain than if you work on a smaller piece.
6.
Step 6
Foundry
I thought having the clouds drawn in the same style would be a bit much, especially as I'm going for a 'dreamy adventurer' feel. I wanted something light and ethereal that surrounds the figures and brings a sense of atmosphere.
I ended up converting some stock images of clouds to greyscale and increasing the contrast. I then applied them using a Screen blending mode, so only their highlights appear.
7.
Step 7
Foundry
I also used the clouds to make brushes. I always enjoy this step of the process, giving a little extra life to the vector base using texturing. I have made a lot of custom 'paint splash' brushes, and I encourage you to do so, too.
I used the clouds and paint splashes subtly across the whole composition. To create the circular elements, I drew some circles and turned them into clipping masks, then painted inside them using the cloud brushes.
8.
Step 8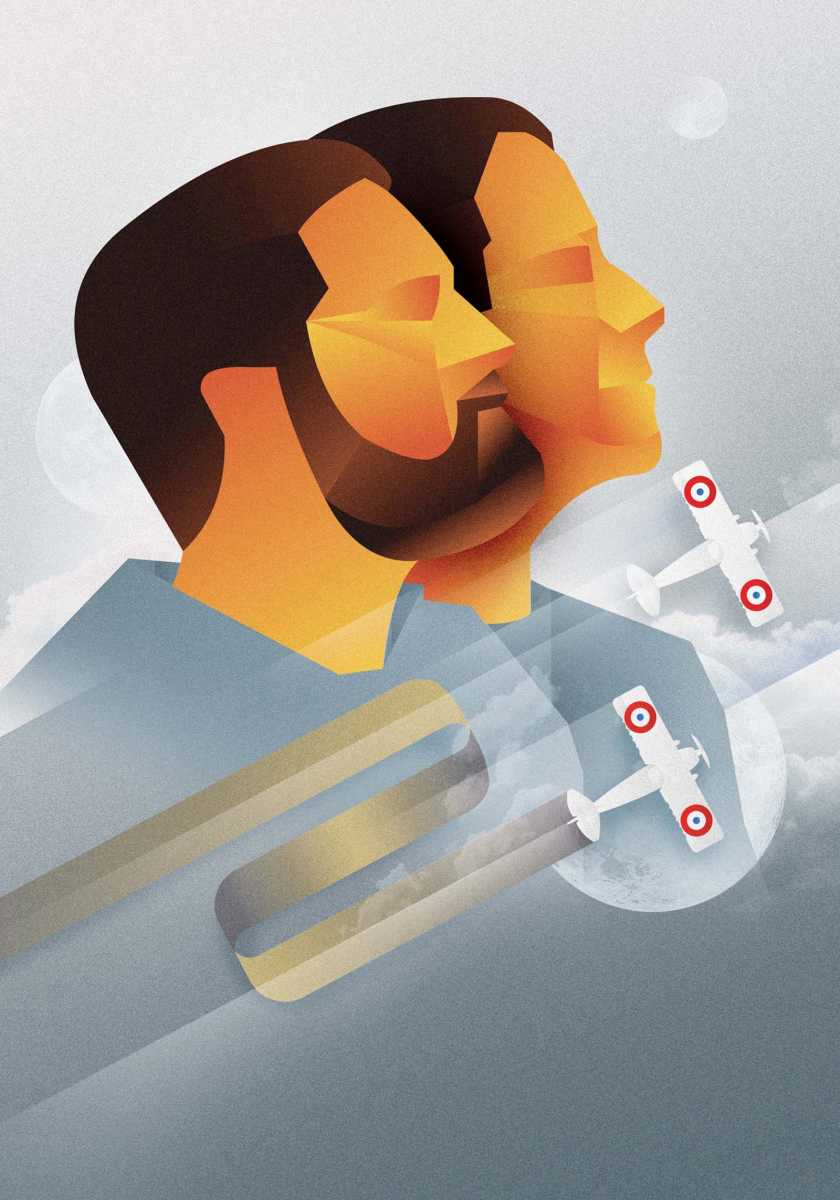 Foundry
As a photographer, I always look at a piece as if it were a photo. To heighten the vintage feel, I decided to add little details found in old pictures, like vignetting. A vignette is a darkening at the edges, to help direct focus on the centre. This was painted on, with dust and scratches added. The layer's blending mode was set to Multiply.
9.
Step 9
Foundry