Sleep tracking is all the rage these days, but not everyone wants to wear a watch or fitness tracker to bed. Amazon's solution? The new Halo Rise, which it says can effectively monitor your sleep from a bedside table.
Via built-in sensors, the Halo Rise can track both your respiration and movement throughout the night. It uses what Amazon calls a "sleep algorithm" to provide a detailed overview of your sleep, including how long you spent in each stage. Separate environmental sensors also monitor the temperature, humidity and light of the room as you sleep.
All the information is then presented to you via the Halo Rise app, which works on both mobile devices and the Echo Show. Here, you'll find an overall sleep score and recommendations on how to improve.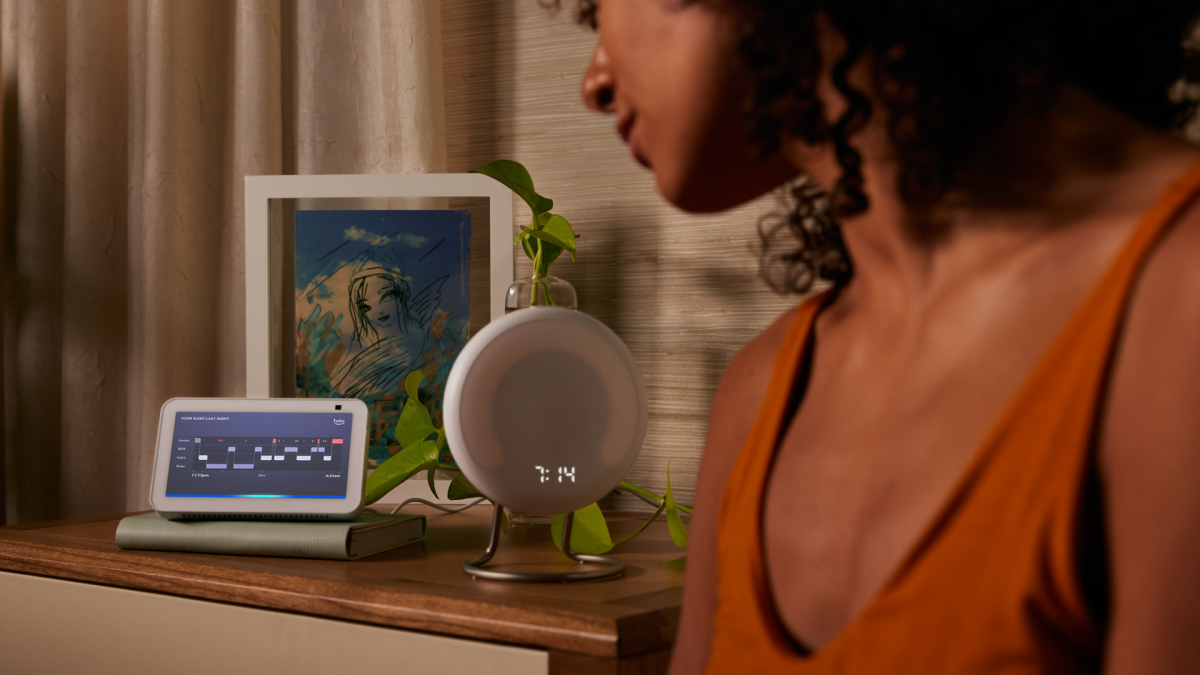 Amazon
Just like a wearable, the Halo Rise can automatically detect when you're going to sleep and when you've woken up. It's connected to the mains, though, so doesn't need to be charged.
However, the device doubles as a light alarm, with a semi-circle of LEDs which can simulate a sunrise to wake you up gradually. An equivalent sunset function is also available, while the light can be manually adjusted as a bedside lamp.
As you might expect from an Amazon device, it also works with Alexa. But you'll have to pair it with an Echo or other Alexa-enabled smart speaker, as there's no microphone and the speaker is only used for alarm tones.
The Rise is the third product in Amazon's Halo range, after the original Halo fitness tracker in 2020 and the follow-up Halo View a year later. But as you can see, the Halo Rise takes a very different approach.
The Halo Rise will cost $139.99 in the US when it begins shipping "later this year". You can sign up on the Amazon website to be notified when it's available.
All purchases include six months of free Halo membership, which provides access to a range of extra health and wellness features from within the app – after that, it costs $3.99 per month.
However, it's not clear when the device will be released elsewhere.
Related articles you may like