Amazon has unexpectedly announced a new eReader and the Kindle Scribe is the first ever Kindle to come with a stylus.
That's right, the new Kindle Scribe – as the name suggests – can do more than the Kindles that have come before it. The device comes with an E-Ink screen as per usual but it supports more than just touch input.
An included Premium Pen means the Kindle Scribe is a direct rival to devices like the ReMarkable 2. It means you can use the stylus to take notes, make annotations and more. Amazon says the Pen never needs charging.
The Kindle Scribe comes with a 10.2in Paperwhite glare-free display with a 300ppi (pixels per inch) resolution and auto-adjustable warm light. Amazon says the screen has been designed to "replicate the feel and flow of pen on paper."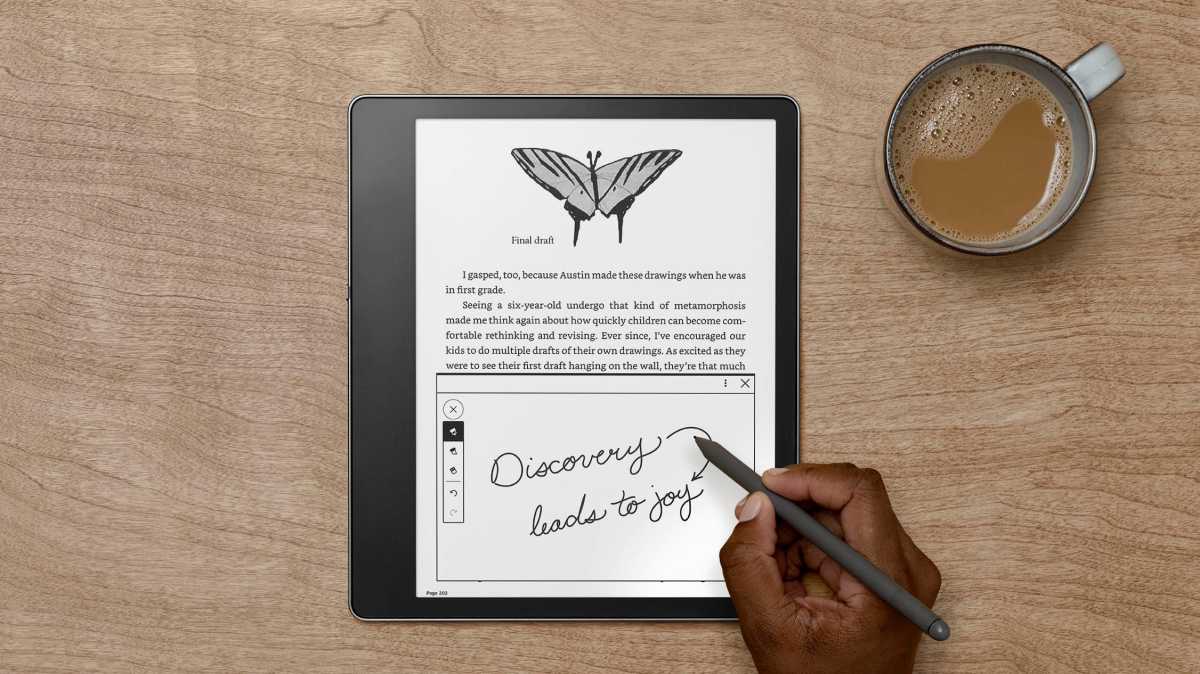 Amazon
Despite that new screen, which is 3.2in larger than the Kindle Oasis, the Scribe is just 5.8mm thick and features a USB-C port. As usual for a Kindle, Amazon touts months of battery life
There are two stylus options with the Basic or Premium Pen with both offering "incredible precision" and the ability to magnetically attach to the side of the Kindle Scribe. Either stylus supports different line widths and tools like a highlighter or eraser.
The Premium Pen has a dedicated eraser section on the top and a customisable shortcut button.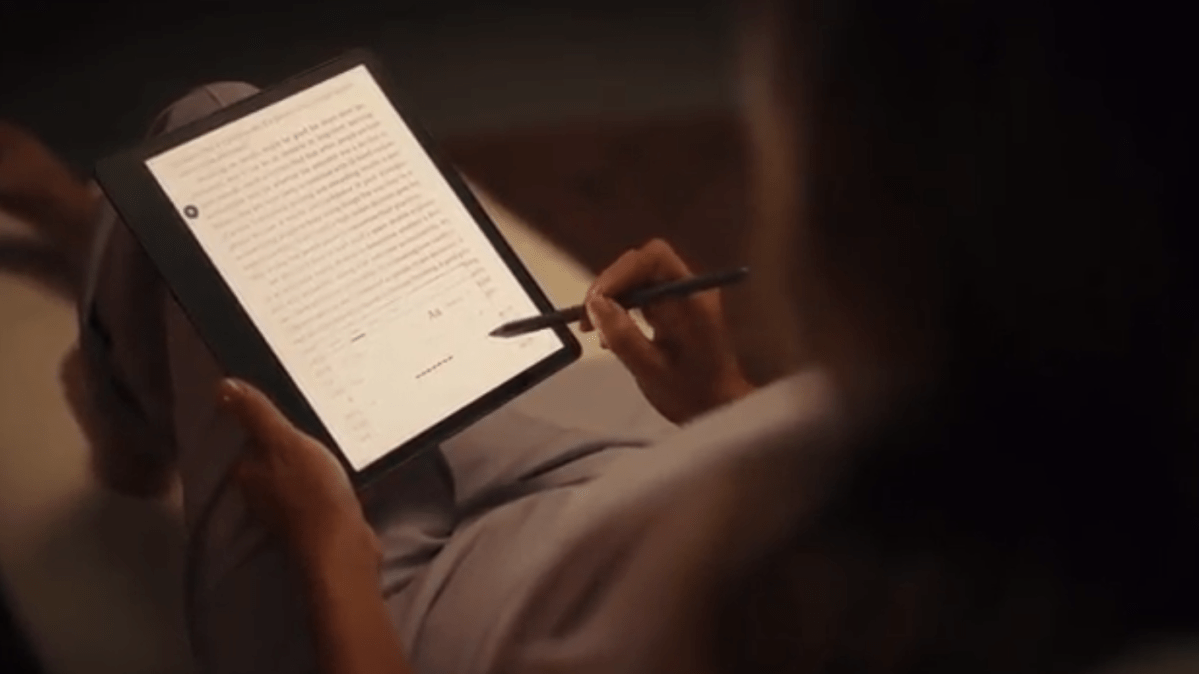 Amazon
As well as journaling, Amazon says you can use the new digital sticky notes to add notes to the books you're reading with notes and highlights organised in one place. There are also templates for things like to do lists and all notebooks are saved in the cloud for free.
Amazon says early in 2023, they will be available via the Kindle app.
The 'Send to Kindle' feature means you can import documents from your computer or phone to the Kindle Scribe and you can also import and create sticky notes in Microsoft Word documents, web articles and more.
From early 2023, you'll be able to send documents to your Kindle Scribe from within Microsoft Word.
The Kindle Scribe is priced from $339.99/£329.99 and will launch this holiday season (date to be confirmed).
It's available in a single Tungsten colour and a choice of 16-, 32-, or 64GB of storage. Whatever you choose, the device comes with four months of Kindle Unlimited for free.
There are also fabric, leather and premium leather covers available.
As part of Amazon's Climate Pledge, the device is made with 100% recycled aluminium and 48% post-consumer recycled plastics. Furthermore, 99% of the packaging is made from wood fibre-based materials from responsibly managed forests.