Amazon has unveiled a range of new products at its annual event, including the 3rd-generation Fire TV Cube, a smart speaker and streaming box hybrid.
The new streaming box is available to pre-order from today for $139.99/£139.99, and will be on-sale on 25 October 2022 in the US.
The next generation of the Cube comes with a new octa-core 2.0 GHz processor, which Amazon claims makes the device up to 20% more powerful, and boosts app launch speeds.
This product features both a HDMI-input and output – the previous gen only housed the latter. This means that you can use the Cube with other devices besides your TV, including set-top boxes, Blu-ray players, and more.
The new design comes with curved edges and fabricated speakers all the way around which should improve audio – a hopeful improvement over the previous generation which has poor speakers.
Amazon
Like previous iterations, the Amazon Fire TV Cube can be used hands-free with Alexa, with a four-microphone array for improvements with voice control.
There is also support for 4K Ultra HD, Dolby Vision, HDR, and Dolby Atmos audio. Amazon has also fitted it with 'Super Resolution Upscaling', which converts HD content into 4K. This includes both old films, as well as photos that are being displayed on the big screen.
Other ports on the device include an IR extender, a power port, a USB-A slot and an ethernet port. The four buttons on the top of the Cube (volume, select and microphone mute) remain the same. This is also the first Fire TV Cube to have support for Wi-Fi 6E.
Alongside the new Fire TV Cube, Amazon also unveiled the Alexa Voice Remote Pro, which is combatable with the majority of Fire TV devices.
This costs $34.99/£34.99 and is also available to pre-order from today. It will hit shelves this November in the US.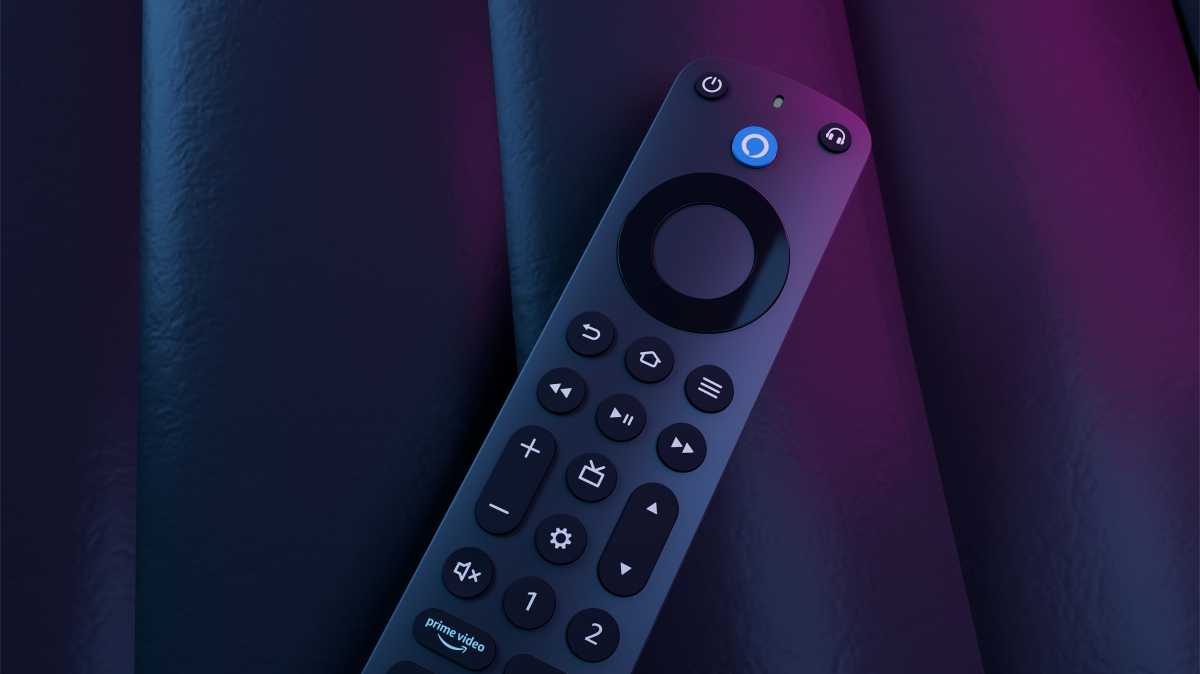 Amazon
This new remote is equipped with speakers, so you can use the command "Alexa, find my remote", and you will get an audible ring that will notify where the controller is hiding. You can also trigger this using the dedicated Remote Finder button in Fire TV app.
The remote also features two customisable buttons. These can be used as shortcuts for your favourite apps like Netflix, or for other smart home commands such as dimming the lights or checking the weather.