At Amazon's annual hardware launch event, the company announced a new, fifth-generation Echo Dot. It's available in standard, with-clock and Kids guises, just as the Echo Dot 4 range before it.
The design hasn't changed, but there are some notable improvements. In all three models you get a new high-excursion speaker which means better sound quality.
There's also now a built-in temperature sensor (as found already in the Echo 4) which means Alexa can tell you the temperature of your room. More usefully you can use the temperature as part of a routine to, for example, get Alexa to turn on a fan when a certain temperature is reached.
The third new feature is an accelerometer which enables tap gestures. They include pausing and resuming music, dismissing timers, or ending a call.
The Echo Dot 5 with clock gets a brighter, higher-resolution display which allows it to show more information such as the name of a song title or artist, a snooze timer countdown, the weather, a calculation or unit of measurement, and more.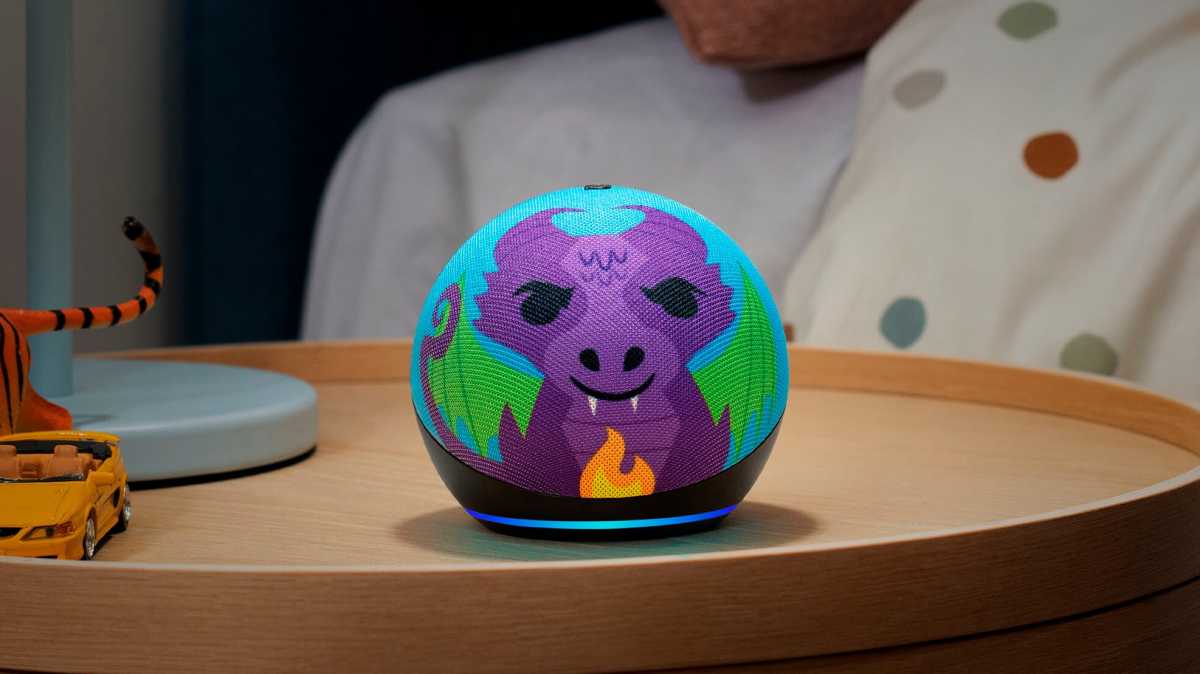 Amazon
Finally, two new Kids editions, with designs of an owl and a dragon, get the same updates as the regular Echo Dot 5 and come with a free year's access to Amazon Kids+.
Another benefit is that all Echo Dot 5 models can work as Eero mesh Wi-Fi extenders.
When is the Echo Dot 5 release date?
The full range of fifth-generation Echo Dots goes on sale on 20 October.
How much does the Echo Dot 5 cost?
The regular model, available in a new Deep-Sea Blue colour, as well as the original Charcoal and Glacier White, costs $49.99, and £54.99 in the UK.
You can, of course, buy an Echo Dot 5 from Amazon.
The Echo Dot 5 with Clock is $59.99 in the US, and £64.99 in the UK.
It's the same price for the Echo Dot Kids.
Amazon says that the devices have the Climate Pledge Friendly badge, and are Carbon Trust certified, That means they're made from 95% post-consumer recycled fabric and 99% of their device's packaging is made using materials from managed forests or recycled sources. They're also designed with a Low Power mode that "intelligently conserves energy during periods of inactivity".