Motorola has launched the Motorola Edge 30 Ultra in Europe today, with specs that aim to outgun Android rivals and a price that could undercut them.
Released in China as the Motorola X30 Pro last month, the Ultra sports a whopping 200Mp main camera lens in a claimed industry-first, flanked by a 60Mp front facing camera and a 50Mp ultra-wide.
There's also a 12Mp portrait lens that lets you adjust the focal length between wide, standard, and close-up. The lens can also be used for 2x telephoto shots.
Also on the impressive specs list for the Edge 30 Ultra is the Qualcomm Snapdragon 8+ Gen 1, a 4,610mAh battery that charges at 125W wired and 50W wirelessly, up to 512GB storage, up to 12GB RAM, and a 6.67in OLED display with a 144Hz refresh rate.
We're used to seeing 120Hz on the best phones you can get like the iPhone 14 Pro or Samsung Galaxy S22 Ultra, but 144Hz is usually reserved for top-spec gaming phones.
Motorola slapping it on the Edge 30 Ultra and asking for £749.99/€899.99 for it in the UK and Europe is an aggressive pricing move. As the Edge name suggests, the sides of the screen curve away at the edges.
In a small nit-pick, the phone is only IP52 dust and water resistant, but it can record 8K resolution video. Motorola has pretty much gone all out here.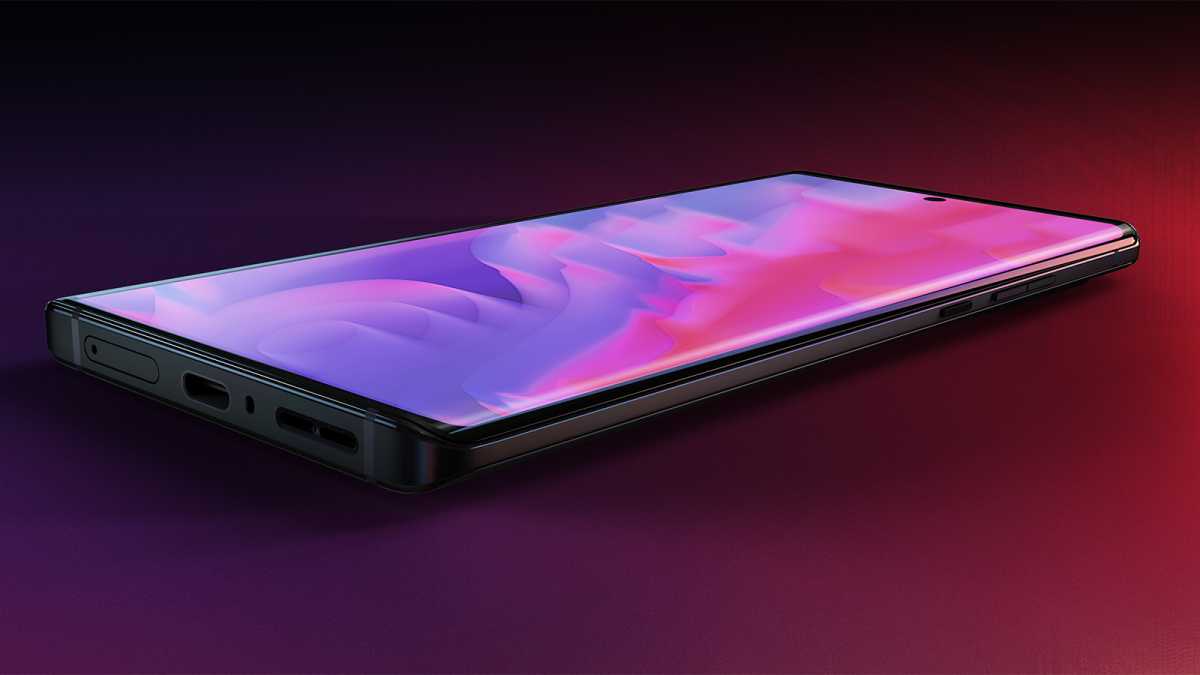 Motorola
The rear of the phone is matt glass with a camera module housing those big megapixel sensors reminiscent of the design on the Xiaomi 12 Pro.
Many of these design features and specs have also been carried over to the Motorola Edge 30 Fusion, another phone also announced today (we'll get to the Motorola Edge 30 Neo in a second).
The Edge 30 Fusion has a slightly smaller (but still huge) 6.55in OLED screen that also refreshes at 144Hz and a glass design with the same camera design language and central front facing camera cut-out.
To hit its £499.99/€599.99 price tag Motorola has shaved off the specs a little though, with a 50Mp main camera with optical image stabilisation (OIS) and can also record in 8K, 66W wired charging but no wireless charging, and the Snapdragon 888+ 5G. Like the Ultra, it's also only IP52 dust and water certified.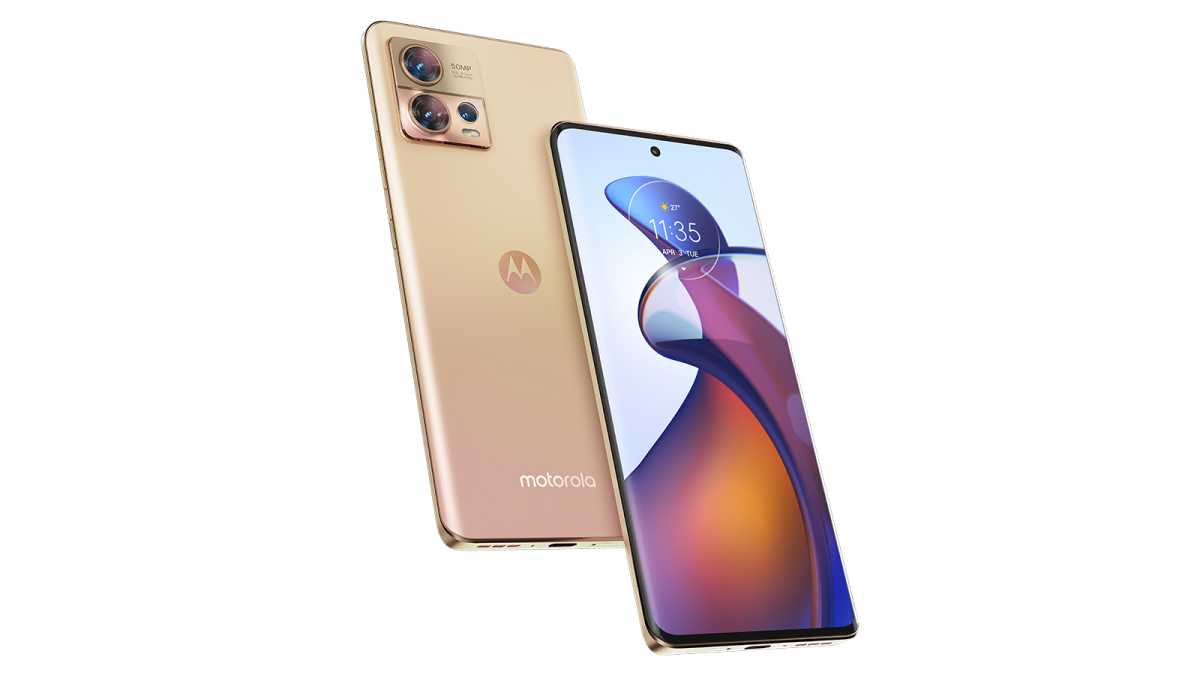 Motorola
At £349.99/€349.99 the Motorola Edge 30 Neo is the cheapest of the three new phones, but it looks like no slouch. Its Snapdragon 695 5G chip is still one of the best mid-range phone options out there, while a 120Hz 6.28in OLED screen, 68W wired fast charging, and up to 8GB RAM and 256GB storage rounds off a strong specs sheet.
It's also got a 64Mp main rear camera with OIS, a superb feature for the price. Motorola calls it 'compact' with a 6.28in screen, and it's great to see it is a 120Hz OLED.
The company has teamed up to slap Pantone colours on the phones, and there's a Pantone logo stamped on the back of each of the colours, which won't be to everyone's taste. You'll be able to match the OS colours to them too.
It also packs in the Snapdragon 695 5G, the same solid chip as in the Edge 30 Fusion.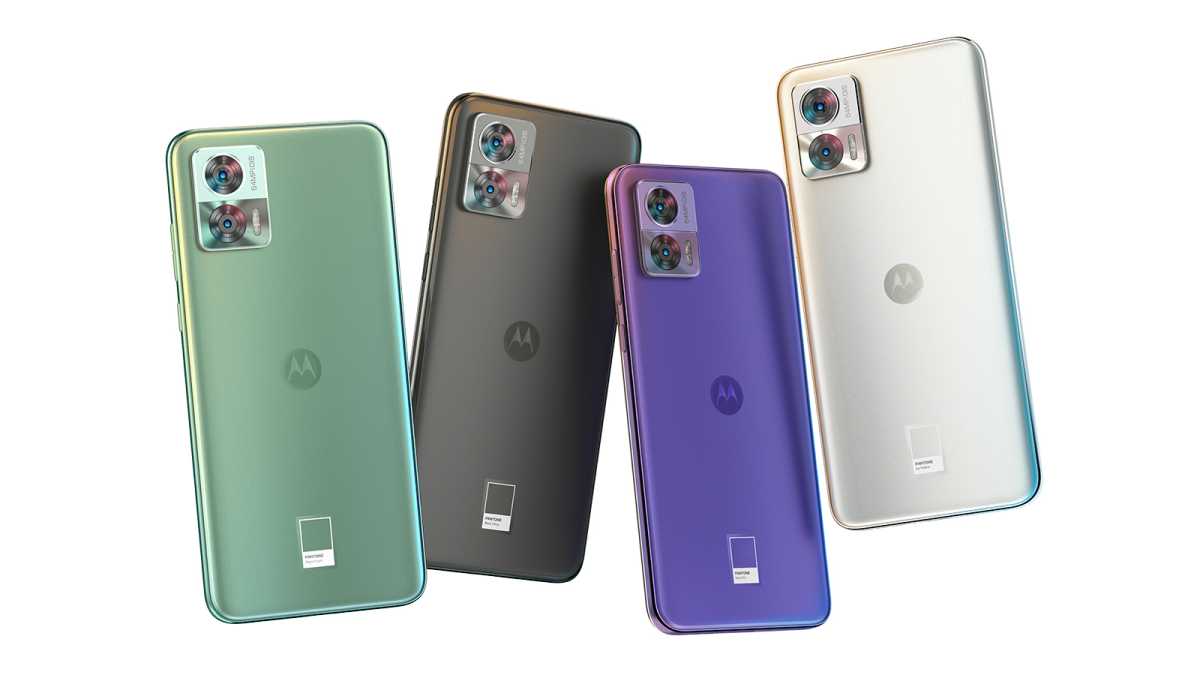 Motorola
These are a trio of promising from phones from Motorola, a company that if anything releases too many phones. But these look like its strongest three for a while, if only on paper.
They'll be off paper soon – we hope to have full reviews very soon.