Last night Apple unveiled the AirPods Pro 2 alongside a raft of other new devices. They've arrived with a number of handy upgrades but despite the new H2 chipset, there's still one key feature missing.
And that is Hi-Res lossless audio, something that Apple doesn't even offer on the high-end AirPods Max, yet rivals including Samsung and Sony do.
Apple had lots of things to show off about when it came to the AirPods Pro 2, including double the noise cancelling performance and 33% better battery life from the buds. However, there was no mention of audio quality beyond a new driver, and even that was a very brief mention with little detail.
Now the wireless earbuds are on the official site with more details and there's not even a mention of AAC (Advanced Audio Coding), the codec Apple typically uses.
The closest Apple gets to the subject is to mention "advanced audio performance" when talking about the H2 chip and then the spec sheet lists Bluetooth 5.3 as the connectivity technology.
Why does it matter?
Granted, not many wireless earbuds offer Hi-Res lossless audio but this is an advancement I expected Apple to make with the AirPods Pro 2.
It's something you can find on various key rivals – the NuraTrue Pro, Samsung Galaxy Buds Pro 2 and Sony WF-1000XM4 – for starters. Though, not all of these are cheaper than Apple's new earbuds and come with the age-old caveats of needing devices and services which support the same technology to achieve high-quality audio end-to-end.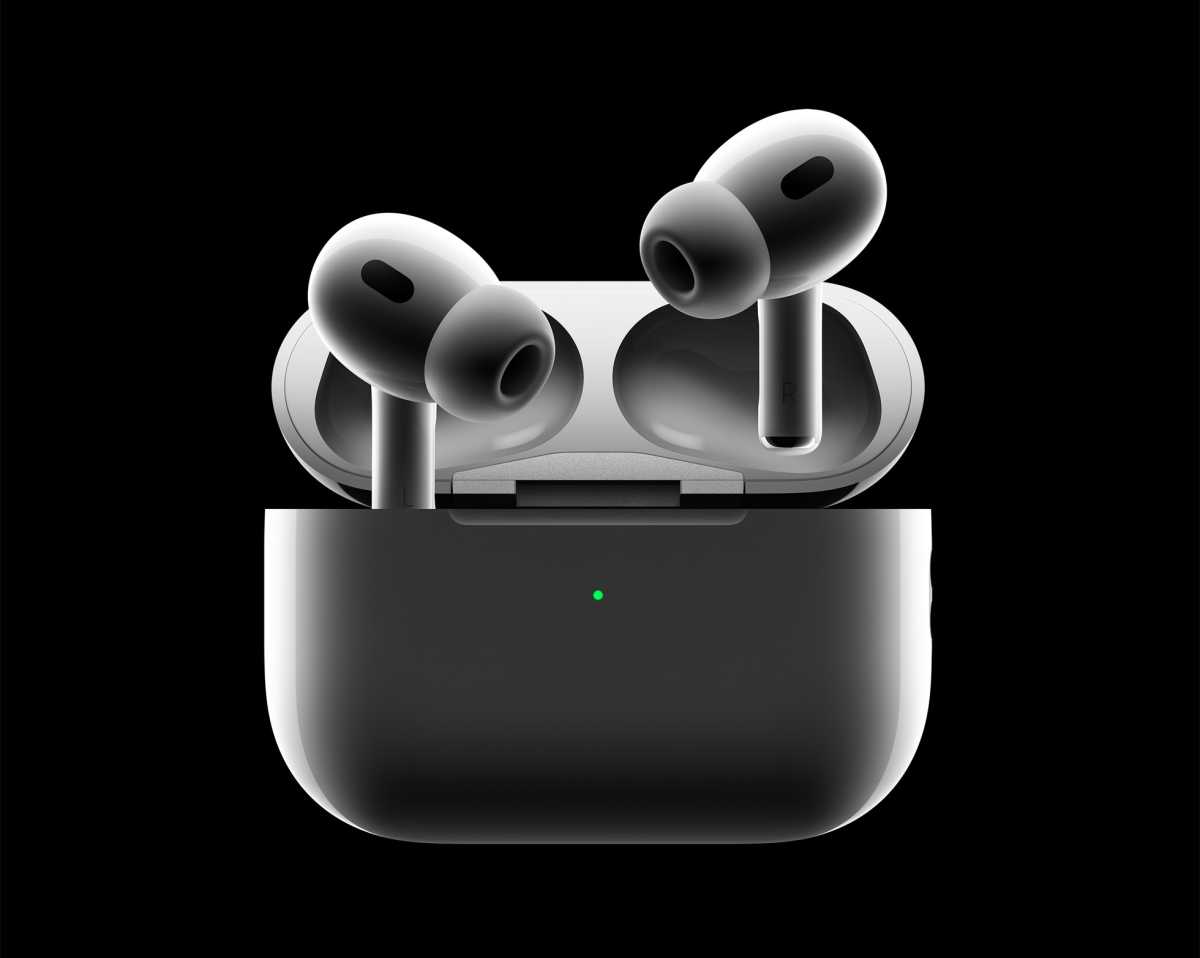 Apple
However, you'd think Apple would be better equipped to provide this kind of experience better than most rivals. It has some of the most advanced smartphones on the market and Apple Music does support lossless.
To take advantage of this though, you need a HomePod (regular or mini) rather than any of Apple's headphones. At the highest quality, Hi-Res Lossless offers audio at up to 24-bit/192kHz and Apple Music Lossless is up to 24-bit/48kHz.
That's right, Apple even has its own lossless codec already – ALAC (Apple Lossless Audio Codec) – so it seems madness that this isn't being used more widely. Its own premium headphones should be a no-brainer, right?
And even if you don't use Apple Music, the likes of Tidal and Qobuz also offer Hi-Res streaming.
The H2 chip in the AirPods Pro 2 was described as capable of "high bandwidth connectivity" during the launch event which is a good sign, but then surely Apple would have gone on to explain this meant lossless was possible on the earbuds. Perhaps it means lossless can be included in a future update.
We've reached out to Apple on the subject and will update this article with any response we get. Until then it looks like anyone buying the AirPods Pro 2 will have to settle with the exact same quality as before – though I hope I'm wrong.