Whilst Apple's new iPhone 14 boasts an improved camera and satellite connectivity, there is one major thing that has been removed in the US – the physical SIM card tray.
Apple framed this as a win for consumers, as the replacement digital eSIM will support multiple cellular plans, phone numbers and is allegedly better for security. This shouldn't be too much of a worry for those who tie into long-term phone contracts, but for those who buy phones outright and like swap between flexible physical SIM-only plans, this is a huge loss.
It is especially problematic for those who travel abroad, as not all eSIM carriers offer competitive plans internationally. It could also complicate the process of changing over a SIM to another phone should you lose or break your iPhone.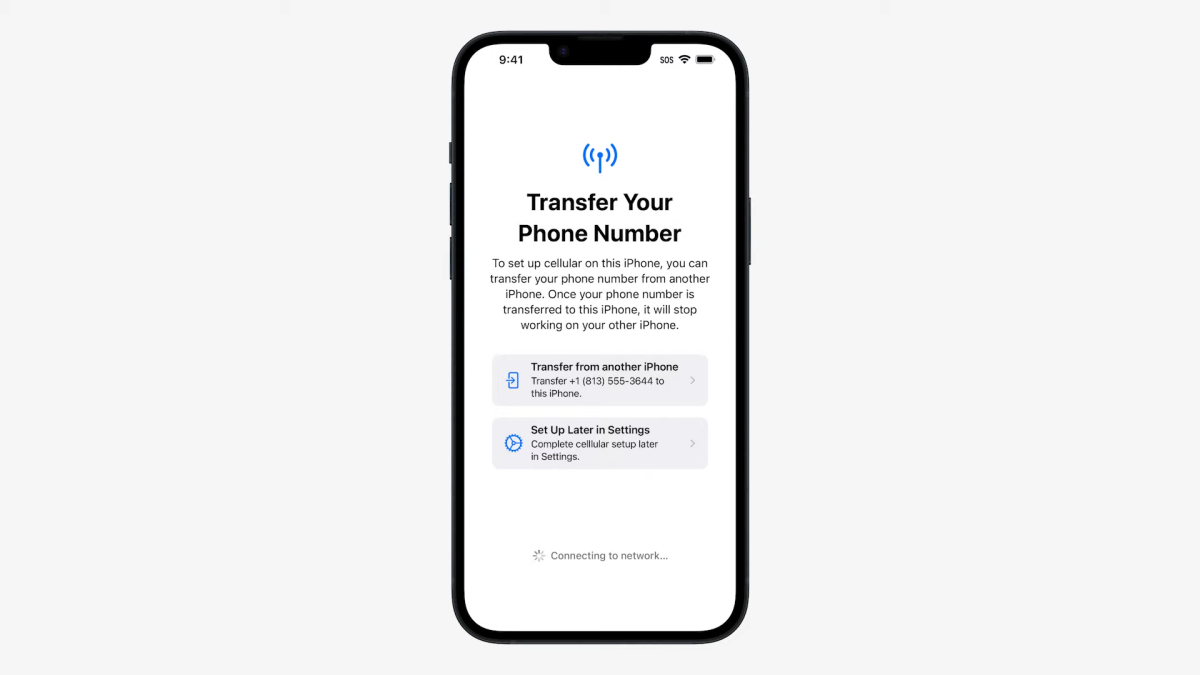 Apple
Of course, there are some benefits for eSIMs. If you're upgrading from 4G to 5G, you won't need to order a fresh new SIM card. It will also mean shorter wait times for getting a new cell number up and running – previously you would have to wait for a SIM card to be sent in the mail.
Apple only confirmed this feature for North America, so we don't know if it will continue to roll out on future iPhone models globally. If it does, it could spark a major shift in how mobile providers operate, as eSIM allows you to pick a mobile plan via the iPhone's software rather than going into a store. Apple confirmed in its presentation that AT&T, T- Mobile, Verizon and more will support the new Apple eSIM.
This might prove good for consumers if the process makes it easy to switch between carriers, but in reality if iPhones in the US are bought on contracts, then there won't be much switching going on – and it might mean consumers are less inclined to try and change providers after they've finished their plan to get a better deal if they are confused by how eSIMs work. Whatever Apple says, removing a SIM card and putting in a new one is easier than eSIM.
iPhones also need to be activated by carriers if bought on a payment plan, so the eSIM-only approach might only end up truly benefitting those who buy their iPhones unlocked directly from Apple.
You can find out more about the specs of the iPhone 14 and iPhone 14 Pro models and read up on Apple's new Low Power Mode coming to Apple Watches as old as Series 4, though the company also announced the Apple Watch Series 8, Apple Watch SE 2, and Apple Watch Ultra, as well as AirPods Pro 2.